Written by

Michael Halliwell, Associate Professor of Vocal Studies and Opera, University of Sydney
Review: The Children's Bach, Canberra: Fitters' Workshop, Friday May 10
A new production of an Australian opera is an unusual event. The performance of Andrew Schultz and Glenn Perry's 2008 opera, The Children's Bach, as part of the Canberra International Music Festival, was refreshing and welcome.
Perfectly suiting the central thematic strand of the Festival – the music of Johann Sebastian Bach – the opera is based on the 1984 novella by acclaimed Australian writer, Helen Garner. The title is derived from a book of relatively simple Bach keyboard pieces for children.
Garner herself described the musical structure underlying the novella as "contrapuntal … I wanted all the characters to have a voice". It is a work investigating "the possibility of alternative means of communication, means other than the 'symbolic' or patriarchal order of language. Obviously music is one of these".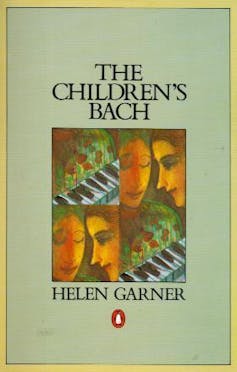 Authors: Michael Halliwell, Associate Professor of Vocal Studies and Opera, University of Sydney
Read more http://theconversation.com/helen-garners-musical-metaphors-come-alive-in-a-new-production-of-the-childrens-bach-117086