Written by

Kate Douglas, Professor, Flinders University
A little over a year ago, former Australian cricket captain Steve Smith made a tearful confession and apology to the public, having been banned from cricket for 12 months for ball tampering. Smith's confession was expected. As Australian captain, he would take responsibility for the indiscretions of the whole team.
Smith's televised confession and apology, and a later Vodafone advertisement referencing it that leans into a redemption narrative, have paved the way for his atonement and successful return to cricket. Smith recently played for the Australia XI in a game against New Zealand; he and Warner will likely play in the first Ashes in August.
We might interpret these confessions cynically, as a public relations exercise. But it is also clear that, in performing these acts, Smith is following particular, expected cultural templates for confession and apology.
Though confession has its origins within Judeo-Christian faiths, it has evolved to become one of Western society's most familiar rituals. We see confessions every day: in literature, on television, and now online. Some are more convincing than others.
While confessions on reality TV programs, on certain current affairs shows, and from YouTubers who thrive on controversy are now quite formulaic, new spaces are constantly opening up for confessional narratives. Anonymous social media spaces such as "Reddit" have shown that there is something potentially liberating about sending an anonymous (or semi-anonymous) confession out into the world. While these do have the potential to cause harm, they show just how strong the confessional impulse can be.
The word confession originates from Latin Middle English via Old French Latin (confession, confiture – meaning "acknowledge"). In the act of confession, people disclose their sins (by speaking to a priest) or as part of the sacrament of reconciliation. But whatever the context for the confession, the listener is essential; only they have the power to judge and absolve.
Secular contexts
Though influenced by its religious origins, confession has become meaningful in secular contexts. It is central to legal discourse. The admission of a crime within a court of law is the first step towards penance and possibly absolution.
Read more: Friday essay: how do you measure remorse?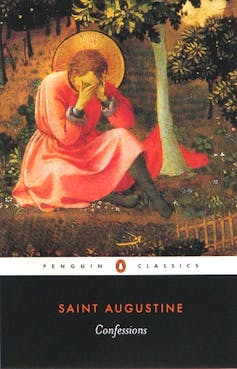 Authors: Kate Douglas, Professor, Flinders University
Read more http://theconversation.com/friday-essay-youtube-apologies-and-reality-tv-revelations-the-rise-of-the-public-confession-114970