Written by

Marc Hudson, Researcher, University of Manchester
Paddy Manning's excellent account of the Australian Greens will not be the last word on Australia's most successful third party, but will doubtless remain important and influential for many years to come.
Manning's exhaustive (but never exhausting) Inside the Greens pulls the reader through almost half a century of battles over development that threatened the natural world. It spans Tasmania's Lake Pedder battle in the 1970s to this year's Galilee blockade over future coal extraction, including the proposed Adani mine – all while explaining the tensions between pragmatists and idealists.
Read more: Greens on track for stability, rather than growth, this election
Inside the Greens should be read not just by those particularly interested in the issues, and the political tragics who buy all these sorts of books, but by anyone who feels the need to combat what veteran political journalist Laura Tingle calls "political amnesia".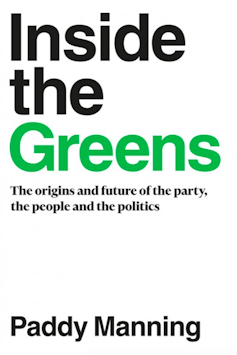 Authors: Marc Hudson, Researcher, University of Manchester
Read more http://theconversation.com/greens-challenge-aptly-described-by-paddy-manning-but-with-no-solutions-in-sight-122050