Written by

Suzanne Nielsen, Associate Professor and Deputy Director, Monash Addiction Research Centre, Monash University
In Australia last year, 1,123 people died from opioids – illicit drugs such as heroin, and pain relievers such as codeine, oxycodone and morphine. If used regularly, physical and psychological dependence can develop.
In recent years most deaths have been due to pharmaceutical opioids – that is, overdoses of strong pain medicines. Though heroin-related deaths are increasing rapidly, so we need evidence-based responses for both.
One key approach to reducing these deaths is treatment for opioid dependence. Although the evidence shows treatments such as methadone and buprenorphine are effective, people who are dependent on opioids continue to face barriers to accessing them.
These include cost, stigma, restrictiveness of the treatment regime, and a lack of places to go to receive treatment.
Read more: Weekly Dose: Naloxone, how to save a life from opioid overdose
Opioid dependence treatment
The dependence treatment backed by the strongest evidence is called "opioid agonist treatment". An opioid "agonist" means a drug that produces opioid effects in the body.
Opioid agonist treatment is when a known and legal opioid medicine (the opioid "agonist") is provided in a therapeutic setting, like a clinic or pharmacy, in a regular dose. This removes the need for using additional opioids by reducing craving and withdrawal.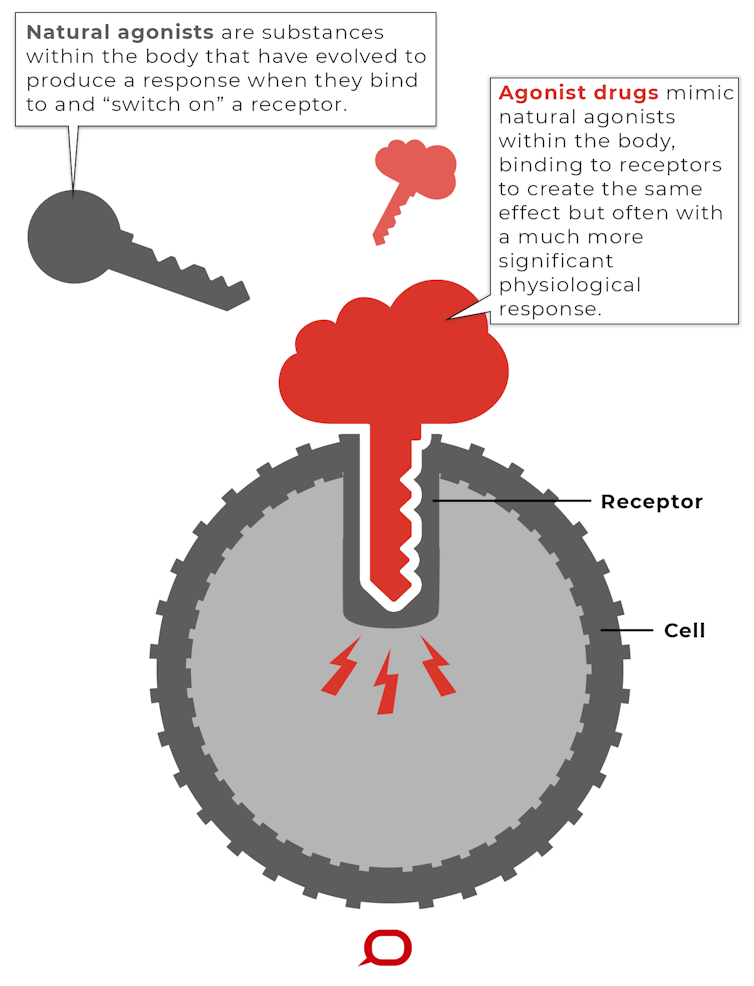 Authors: Suzanne Nielsen, Associate Professor and Deputy Director, Monash Addiction Research Centre, Monash University
Read more http://theconversation.com/opioid-dependence-treatment-saves-lives-so-why-dont-more-people-use-it-122537