Written by

Tanya Hill, Honorary Fellow of the University of Melbourne and Senior Curator (Astronomy), Museums Victoria
A partial solar eclipse will occur across northern Australia on December 26. During the afternoon, the Moon will pass in front of the Sun, partially blocking the Sun's bright light.
The eclipse will take place north of Geraldton (WA), Alice Springs (NT) and Townsville (QLD). These towns will barely witness the eclipse, as from their vantage point the Moon just skims past the Sun's outer limb.
Further north, the Moon will hide more of the Sun. For Australia, Darwin will experience the greatest eclipse, with up to 31% of the Sun's area blocked by the Moon.
However, there won't be any noticeable effects to let you know that the eclipse is occurring. The daylight will appear just as bright – it doesn't begin to dim until around 80% or more of the Sun is blocked out.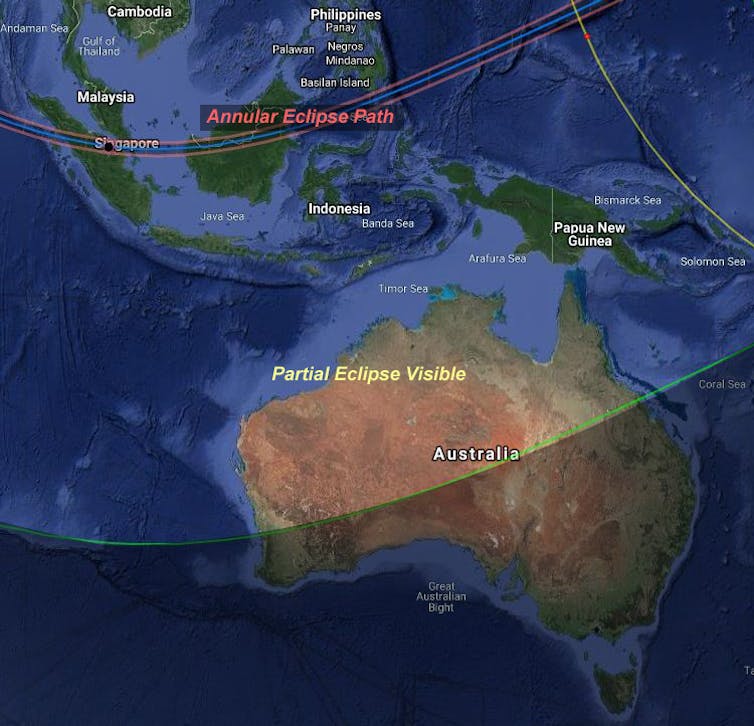 Xavier M. Jupier / Museums Victoria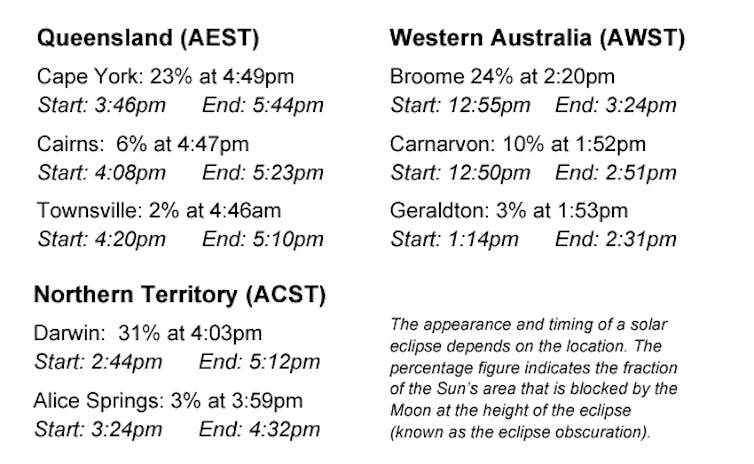 Authors: Tanya Hill, Honorary Fellow of the University of Melbourne and Senior Curator (Astronomy), Museums Victoria
Read more http://theconversation.com/watch-the-moon-hide-the-sun-from-northern-australia-127819