Written by

Jodi McAlister, Lecturer in Writing, Literature and Culture, Deakin University
Romance fiction has two defining features.
First, it centres on a love story. Secondly, it always ends well.
Our protagonists end up together (if not forever, then at least for the foreseeable future) and this makes the world around them a little bit better, too.
In times of uncertainty, upheaval and chaos, readers often turn to romance fiction: during the second world war, Mills & Boon was able to maintain its paper ration by arguing its books were good for the morale of working women.
The books the company was producing in this period were not about the war. Most never even mentioned it. Instead, they provided an escape for readers to a world where they could be assured everything was going to turn out all right: love would conquer all, villains would be defeated, and lovers would always find their way back to each other.
Read more: How to learn about love from Mills & Boon novels
Today, romance publishing is a billion-dollar industry, with thousands of novels published each year. It covers a wide range of subgenres: from historical to contemporary, paranormal to sci-fi, from novels where the only physical interaction between the protagonists is a kiss, to erotic romance where sex is fundamental to the story.
Rule 34 of the internet states if you can think of something, then there's porn of it. The same, I would argue, is true for romance fiction.
But where to begin? As both a scholar of romance fiction and an avid reader of it, I've put together this list of five great reads for people who might want to start exploring the genre.
If you like Jane Austen, try…
The Austen Playbook by Lucy Parker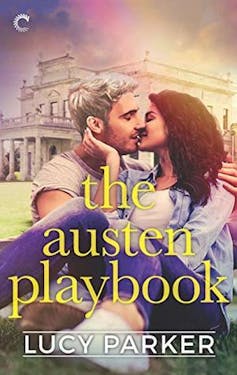 Authors: Jodi McAlister, Lecturer in Writing, Literature and Culture, Deakin University
Read more https://theconversation.com/love-and-a-happy-ending-romance-fiction-to-help-you-through-a-coronavirus-lockdown-133784