Written by

Aude Bernard, Lecturer, Queensland Centre for Population Research, The University of Queensland
Australians are among the most mobile populations in the world. More than 40% of us change address every five years, about twice the global average. Yet the level of internal migration – moving within Australia – has gone down over the past four decades.
The proportion of Australians changing state of residence fell by 20% between 1981 and 2016, particularly after 1991. Their movement between regions within states – between, say, Brisbane and Mackay – dropped by a whopping 25%.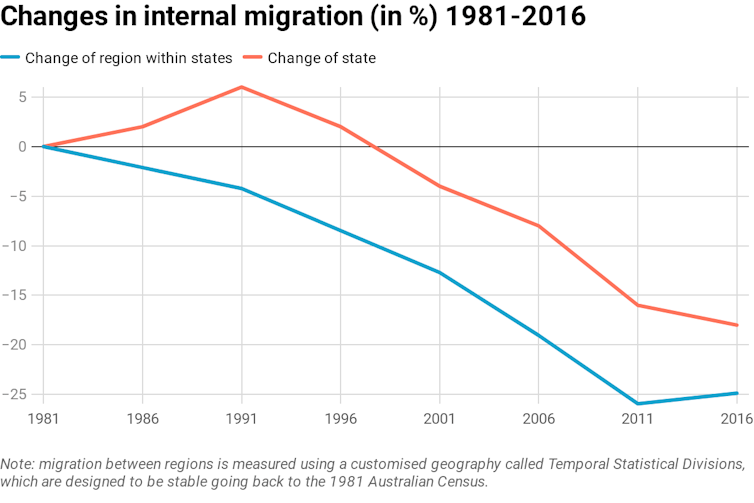 Authors: Aude Bernard, Lecturer, Queensland Centre for Population Research, The University of Queensland
Read more https://theconversation.com/australians-are-moving-home-less-why-and-does-it-matter-133767