Written by

Karlheinz Peter, Lab Head, Atherothrombosis and Vascular Biology and Deputy Director, Baker Heart and Diabetes Institute; Interventional Cardiologist, Alfred Hospital; Professor of Medicine and Immunology, Monash University, Baker Heart and Diabetes Insti
A spate of recent media headlines have described blood thinning medications – which include aspirin and warfarin – as a "breakthrough treatment" for COVID-19 that could "save lives".
It's early days yet but a growing body of research evidence suggests COVID-19 causes abnormalities in blood clotting, which means blood thinning drugs may have a role to play in treatment.
Here's what the research says on this question – and how it applies to you.
Mounting evidence
When COVID-19 first emerged, it was thought the illness was a typical respiratory disease causing symptoms such as fever, sore throat, dry cough, and potentially lung infection (pneumonia) and a build-up of fluid in the lungs making it difficult to breathe.
However, as we outlined in a previous article in The Conversation, 30-70% of COVID-19 patients admitted to intensive care units, developed blood clots.
These rates of blood clotting appear to be much higher than what is expected when compared with people who are hospitalised for reasons other than COVID-19.
Blood clots in the veins often present in the legs (deep vein thrombosis) and are dislodged into the lungs (called pulmonary embolism); approximately one in four COVID-19 patients admitted to intensive care will develop a pulmonary embolism (where an artery in the lungs gets blocked).
Arterial blood clots associated with COVID-19 can lead to strokes, including in younger patients, with potentially devastating outcomes.
In addition, COVID-19 appears to cause tiny blood clots that can block small vessels in the lungs. These "micro" blood clots may be a key reason why patients with COVID-19 often have very low oxygen levels.
Blood clots appear to be associated with a higher risk of dying from COVID-19. Likewise, elevated markers of blood clotting are associated with an increased risk of admission to the intensive care unit and a worse prognosis overall.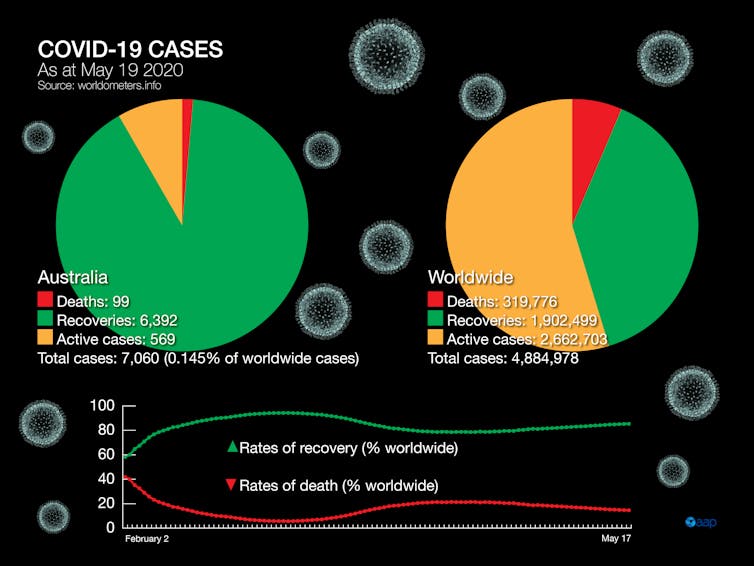 Authors: Karlheinz Peter, Lab Head, Atherothrombosis and Vascular Biology and Deputy Director, Baker Heart and Diabetes Institute; Interventional Cardiologist, Alfred Hospital; Professor of Medicine and Immunology, Monash University, Baker Heart and Diabetes Institute
Read more https://theconversation.com/could-blood-thinners-be-a-lifesaving-treatment-for-covid-19-heres-what-the-science-says-and-what-it-means-for-you-138813