Written by

John Woinarski, Professor (conservation biology), Charles Darwin University
No other event in our lifetimes has brought such sudden, drastic loss to Australia's biodiversity as the last bushfire season. Governments, researchers and conservationists have committed to the long road to recovery. But in those vast burnt landscapes, where do we start?
We are among the wildlife experts advising the federal government on bushfire recovery. Our role is to help determine the actions needed to stave off extinctions and help nature recover in the months and years ahead.
Our first step was to systematically determine which plant and animal species and ecosystems needed help most urgently. So let's take a closer look at how we went about it.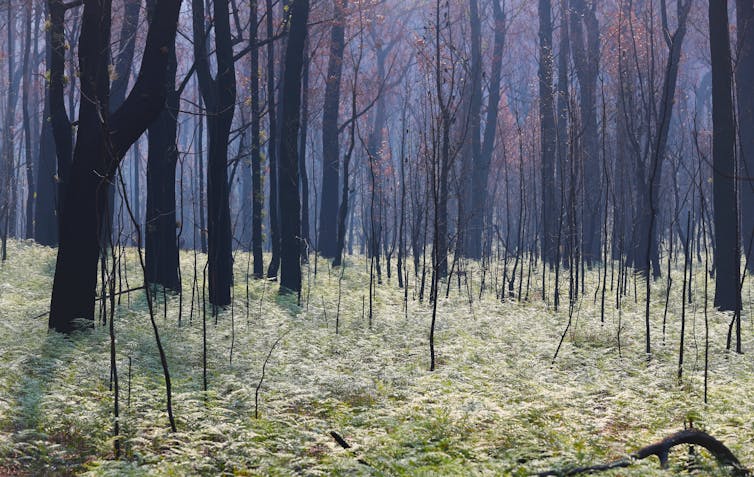 David Crosling/AAP
Sorting through the smoke
One way to work out how badly a species is affected by fire is to look at how much of its distribution – or the area in which it lives – was burnt.
This is done by overlapping fire maps with maps or records showing the species' range. The greater the overlap, the higher the potential fire impact. But there are several complicating factors to consider:
1. Susceptibility: Species vary in how susceptible they are to fire. For instance, animals that move quickly - such as red-necked wallabies and the white-throated needletail - can escape an approaching fire. So too can animals that burrow deeply into the ground, such as wombats.
Less mobile animals, or those that live in vegetation, are more likely to die. We also considered post-fire recovery factors such as a species' vulnerability to predators and reproductive rate.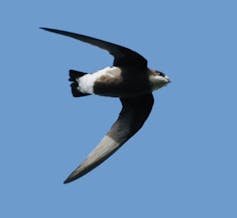 Tom Tarrant/Flickr
2. What we know: The quality of data on where species occur is patchy. For example, there are thousands of records for most of Australia's 830 or so bird species. But there are very few reliable records for many of Australia's 25,000-odd plant species and 320,000-odd invertebrate species.
So while we can estimate with some confidence how much of a crimson rosella's distribution burned, the fire overlaps for less well-known species are much less certain.
3. The history of threats: The impact of fires on a region depends on the extent of other threats, such as drought and the region's fire history. The time that elapses between fires can influence whether populations have recovered since the last fire.
For instance, some plants reproduce only from seed rather than resprouting. Fires in quick succession can kill regrowing plants before they've matured enough to produce seed. If that happens, species can become locally extinct.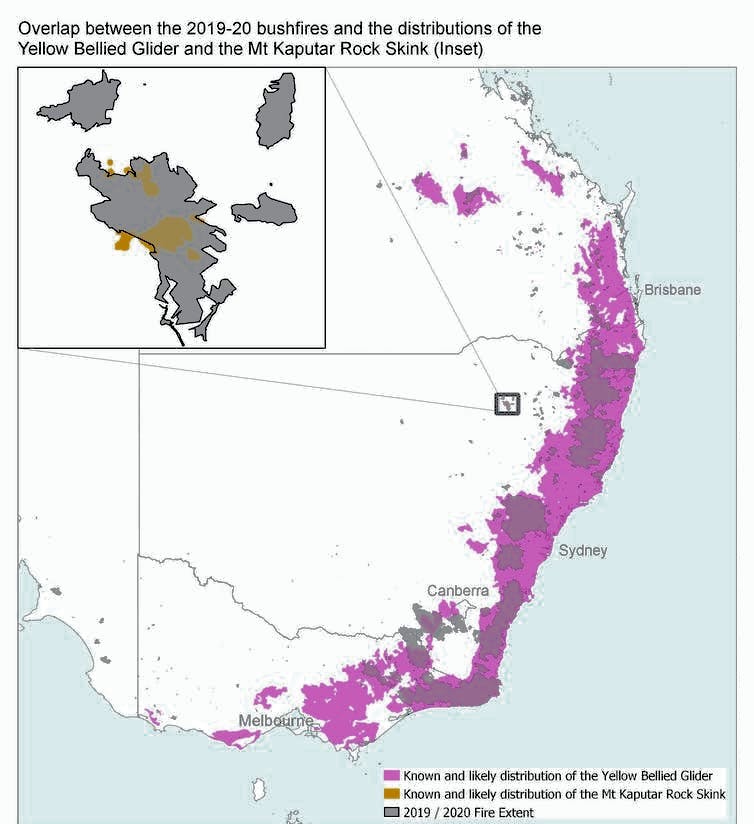 Authors: John Woinarski, Professor (conservation biology), Charles Darwin University
Read more https://theconversation.com/after-the-bushfires-we-helped-choose-the-animals-and-plants-in-most-need-heres-how-we-did-it-138736