Written by

Chris Tucker, Senior Lecturer in Architecture, University of Newcastle
As we've been living more closely with families and house mates through COVID-19, the more intensive ways we've used our houses has perhaps exposed some of their shortcomings. Households have had relative freedom to interact with each other, but the continual presence of our household has also made us wish part of our house could somehow partition itself into another house – a second house where we might retreat.
Having to work and school from home has highlighted the need for the spaces we share to be more flexible. Occasionally, we need to be able to separate home spaces from each other. We've perhaps opportunistically repurposed furniture, made makeshift rooms and stuffed blankets under locked doors in an attempt to renegotiate territories within our house.
Chris Tucker

,

Author provided
Read more: We need more flexible housing for 21st-century lives
But working in a home office or studio, finding independence as families grow and age, or being able to accommodate extended family and friends, are also usual ways we live in houses. Having a second smaller house, within or attached to the main house, would allow these ways of living to happen in happier ways.
How small a house?
A small house can be designed to feel more spacious than its small floor area suggests. They can make good use of gardens, courtyards and leftover space around a house; use furniture and storage walls to make a small room more usable; use well-designed windows to provide natural light, ventilation and views; and use the volume within a roof for light and a sense of space.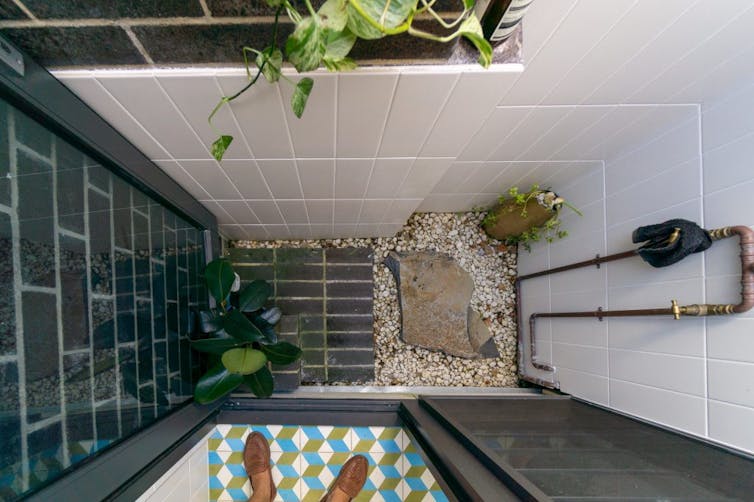 Warren Haasnoot, used with permission,

Author provided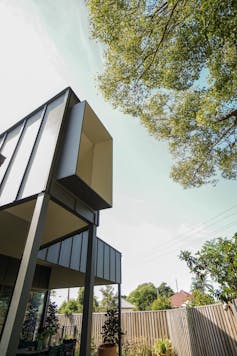 Authors: Chris Tucker, Senior Lecturer in Architecture, University of Newcastle
Read more https://theconversation.com/life-in-lockdown-has-shown-us-our-houses-need-to-work-harder-for-us-138307