Written by

Eloise Hurley Wellington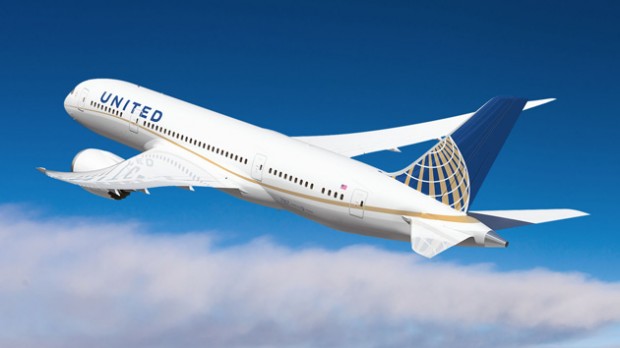 SYDNEY, Feb. 12, 2016 - United Airlines today celebrates 30 years of proudly offering customers consistent and convenient access between Australia and the United States, since the inaugural flight UA815 from Los Angeles landed at Sydney on February 12, 1986. Today,United offers Australian customers more than 200 daily connections via its San Francisco and Los Angeles hubs to over 90 destinations across the U.S.
Alison Espley, United's Managing Director of Japan and Pacific Sales, said: "We've proven over the last three decades that we are committed to the Australian market and to ensuring that we deliver flyer-friendly services to our customers. As we celebrate this great milestone, we thank our customers and business partners in Australia for their continued support. We also recognise and thank our dedicated employees for their outstanding work, without which this achievement would not be possible."
Julie Reid, United's Director of Australia and New Zealand Sales, said: "Australia continues to be one of the most important international markets for United. Whether through our extensive flight network, our award-winning frequent flyer program or our customer-empowering technology, we are committed to continuing our investment in this region and re-emphasising our dedication to our Australian customers. We're already looking forward to celebrating our 60th anniversary!"
In 2016, United not only celebrates its 30th anniversary of serving Australia but also becomes an all-Dreamliner airline on the trans-Pacific route. United will replace the current Boeing 777-200 aircraft with the Boeing 787-9 Dreamliner for flights between Sydney and both Los Angeles and San Francisco, effective March 27 and March 28, 2016 respectively. The Boeing 787-9 already operates the airline's Melbourne-Los Angeles nonstop service.
United's commitment to the region was underlined with the announcement in October 2015 that it will launch nonstop Boeing 787-8 Dreamliner flights between Auckland and San Francisco on July 3, 2016 (eastbound), subject to government approval.
The 787 Dreamliner is revolutionising the flying experience for United customers and crews while delivering unprecedented operating efficiency, comfort and lower emissions. Customers experience greater comfort with improved lighting, bigger windows, larger overhead bins, lower cabin altitude and enhanced ventilation systems, among other passenger-friendly features.    
About United
United Airlines and United Express operate an average of nearly 5,000 flights a day to 342 airports across six continents. In 2015, United and United Express operated nearly two million flights carrying 140 million customers. United is proud to have the world's most comprehensive route network, including U.S. mainland hubs in Chicago, Denver, Houston, Los Angeles, New York/Newark, San Francisco and Washington, D.C. United operates more than 700 mainline aircraft, and this year, the airline anticipates taking delivery of 20 new Boeing aircraft, including 737 NGs, 787s and 777s. The airline is a founding member of Star Alliance, which provides service to 192 countries via 28 member airlines. Approximately 84,000 United employees reside in every U.S. state and in countries around the world. For more information, visit united.com, follow @United on Twitter or connect on Facebook. The common stock of United's parent, United Continental Holdings, Inc., is traded on the NYSE under the symbol UAL.