Written by

News Feature Team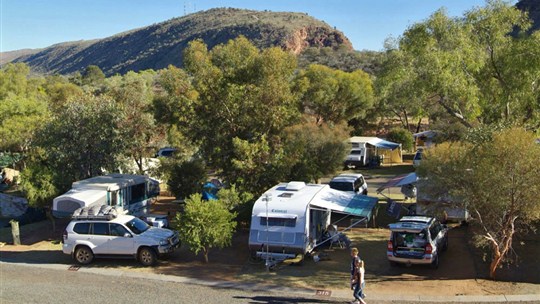 Known for some of the most beautiful natural attractions in the world, Australia is an amazing place to explore by car. From red desert plains to gorgeous coastal drives, there is much to discover along the way. The mix of terrains can cause problems for even the most experienced of drivers - so make sure you prepare for any eventuality before you head out on your ultimate road trip.
Plan Your Route
Research your route thoroughly. A good way to start out planning your trip is to choose the attractions you would like to visit first and then work out the safest way to reach your destination. Another way to plan a great trip is to choose a popular pre-planned route, such as The Grand Pacific Drive, and add your own spin to it. Taking a little extra time to plan out the safest route will save you time and help to avoid any problems along the way. This is key if you are planning a road trip in the outback or through regional areas where the roads aren't as maintained. Road laws can vary from state to state so be sure to read up on your road safety before you head out on your trip.
Sleep Under The Stars
When planning your road trip you should try to leave yourself a day or two for spontaneous adventures. You should also decide whether you want to camp out at each place or stay at a hotel or bed and breakfast. Camping is a great option for road trips as you can find many places to pitch a tent along the road for a lot less than the price of a hotel. Camping also gives you a lot of room to move on your trip as booked stays would have to be met.
Give Your Car The Once Over
Giving your car a spring clean before you set off is great way to get excited about your trip as well as spot any issues that could cause you problems later on. Whether you're taking your own or hiring a car, be sure to get your car checked out before you set off. There are things you can check out yourself, like making sure that the oil and filter have been changed recently, all water reservoirs are full and your tyres are in good condition. However, a full car servicing will help to put your mind at ease before the big trip.
Study Your Ride
Rural areas of Australia can be a trial for the most seasoned drivers. Studying the basics of car maintenance before you leave will help you to be more prepared in case of an emergency. Learning how to change your tyres, check your suspension and understanding how to check your car battery for damage will help you on the journey. Download or print out your car's user manual and take it with you so you can refer back to it if needed.
Check Your Inventory
Route planned, car checked - now you can start to pack all of the practical items for your road trip. Research what items will be most helpful along the way and make sure you have cover if the worst should happen.
Some good examples of practical supplies for your road trip are:
First aid kit

Spare tyres

Extra oil

Extra canteen of water

Spare fuses
Remember to pack well, but pack light. Keep your items centrally located and avoid over packing your vehicle. An over packed vehicle will impact on how it handles - this is especially true with four wheel drives. It is also important to pack a physical map for your journey to save you from getting lost in the outback. You can also download a map of your route and use the GPS feature on your phone to keep you on track.