Written by

News Feature Team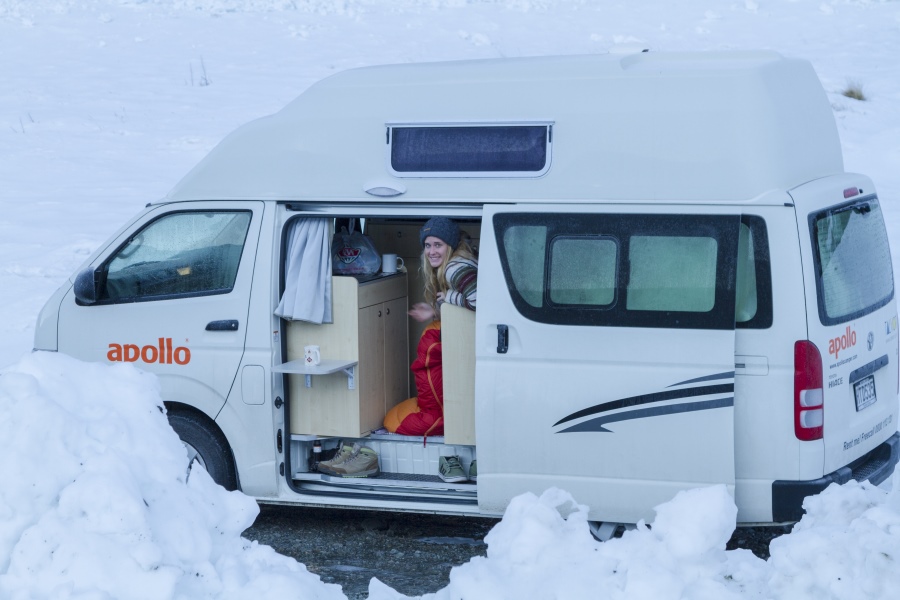 Just because it is winter doesn't mean it's not a good time to visit The Land Down Under. Quite the contrary, there is actually a lot to love about Australia in the winter, and a little bit of planning can go a long way towards creating a road trip that is fun, memorable, and in many ways may even be superior to a summer travel season. In fact, there are many places in Australia that are more popular in the winter than in the summer. Don't hesitate! Get that campervan hire taken care of and read on for some advice on planning out your ideal Australian road trip in winter.
Look at the Weather
If you're used to extremely hot climates you may want a jacket or a coat, but the truth is that winters in most of Australia really aren't all that cold, especially if you come from somewhere with a very distinct four seasons. However, there's a big difference between winter temperatures at the highest mountain in Tasmania where there is skiing versus the beaches along the Gold Coast. Do a little bit of regional weather research to see what you're getting into and plan accordingly so you are comfortable.
Plan around Winter Activities
Do you love skiing or snowboarding? This makes certain places much more attractive as winter destinations than others. If you don't but you love national parks, consider visiting the desert or rainforest ones that can be overwhelmingly hot during the summer months but are cooler and easier to handle during winter. There really are many exceptional opportunities available whether you like to be low key and cosy or get out and find a new favourite adventuring spot while you are traveling.
Think about what you might really enjoy and make sure to plan some of your travels around fitting those activities or favourable destinations into the itinerary.
Double Check Your Itinerary
Some places are only open seasonally so make sure to double check your itinerary. It never hurts to have a backup plan in place in case something is amiss when you show up. You might be surprised by how active Australia remains in the winter, but once you're there for awhile it will make sense. Wonderful people, places, and generally temperate climates with a few good spots for hitting the slopes. This means you still have plenty of options to amuse yourself during holiday but you certainly want to make sure that you aren't setting yourself up for disappointment when a simple follow up could have prevented that from taking place.
Contact Local Agencies
When in doubt, contact locals. Talk to tourist boards, local tourist agencies, or even contact places directly that you're interested in to see what the options are. One of the amazing things about living in the Information Age is the ability to do online research, get contact information, and then immediately proceed to talk to people at the site who can give you all the information you could possibly need and more.
If you follow these tips, there's little doubt your winter travels throughout Australia can be just as enjoyable (if not even more so) than any summer travels you've had there before!