Written by

News Feature Team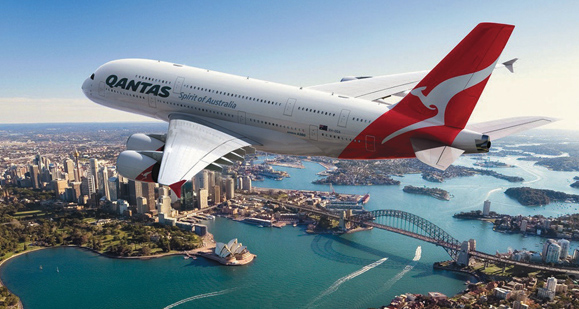 With so much beauty and culture on our doorsteps, it's tempting to spend our vacation time exploring corners of our own country rather than traveling further afield. However, with much of the world left to explore, you'd be doing yourself a disservice by staying local.
That said, some parts of the world elicit more of a culture shock than others. Not only that, but you also need to bear in mind how Australian currency holds up overseas, and how long your flights will take.
To help you plan your next adventure overseas, here are the three perfect holiday destinations for traveling Aussies.
Palm Springs, California
If you don't want to stray too far from the climate of an Australian summer, the sunny state of California is a safe bet, despite that it takes around 15 hours to fly there. Palm Springs is one of the most popular destinations in Southern California, boasting thriving music festivals, incredible architecture and hot springs.
Tourists can soak up the glitz and glamour of Hollywood by visiting Frank Sinatra's home, while adventure-seekers can soak up the sun of the Sonoran Desert or hike along Coachella valley. Visit the Mr Hudson Explores website if you're looking for a comprehensive Palm Springs travel guide.
Armação dos Búzios, Rio de Janeiro, Brazil
Brazil is on most people's travel bucket list, whether they're looking to relax on one of the country's breathtaking beaches or experience the joy of the Rio de Janeiro carnival. What's more, the Brazilian Real has dropped by around 20 percent against the Australian dollar over the past two years, so it's a great time to travel affordably to one of the world's cultural hotspots.
When it comes to places to stay, the big city can be a bit much for some, so why not spend time in the charming resort town of Buzios? You can commute to the city of Rio in just a couple of hours, then come back to this tucked-away paradise to unwind. A flight to Brazil will take around 20 hours from Sydney.
Rome, Italy
Let's face it: we Australians are pretty selective about our coffee, so there are many places we could travel where our morning cup would come as a bitter disappointment. Luckily, Italian coffee has such an influence on the rest of the world that most American and European coffee shops give their drinks Italian names to make them sound authentic. Be aware that coffee culture in Italy is different to the rest of the world. In tourist locations, you'll be charged a different price for sitting down with your coffee rather than standing up and drinking it at the bar.
Great espresso is not all Rome has to offer. The city is home to almost 3,000 years of influential art, stunning architecture and ancient ruins harking back to the Roman Empire. While your flight will take approximately 20 hours (flying from Sydney to Rome), exploring one of Europe's most influential capital cities will be worth the time it takes.