Written by

Staff Reporter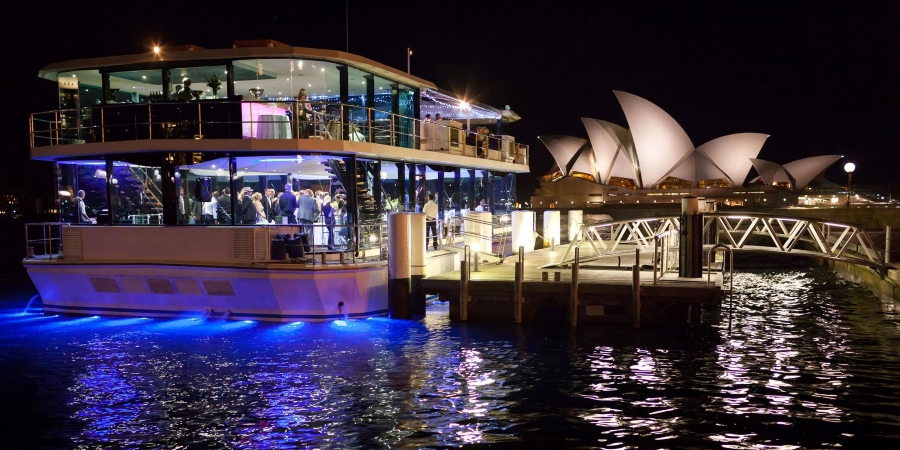 'Every Seat Feels Like A Window Seat' on board this glass restaurant cruising Sydney Harbour! Clearview Glass Boat Cruises has raised the bar when it comes to premium dining on the waterfront. Its fleet of luxury glass boats Clearview and Blue Room offer exclusive dinner cruises with 360° views of Sydney Harbour that are unrivalled at every touch point!
If you're a local and you think you're all too familiar with the harbour and the concept of waterfront dining, think again! The Clearview Sydney Harbour glass boat dinner cruise combines some unique elements to offer Sydneysiders a dining experience that is perfect for special occasions, celebratory events and business dos.
A glass boat sets the cruising stage against the backdrop of an illuminated city skyline, the Opera House and the Harbour Bridge. Pair that with a four-course dinner, premium drinks, unobstructed harbour views and the charming hospitality of experienced staff – you definitely have a winning combination at hand!
What's more… in order to ensure the exclusivity of the experience, the glass boat does not open its doors to large tour groups and guests below the age of 18 (including infants).
The Experience – A Class Apart!

The Blue Room is an 85ft luxury cruiser with a sky deck and a lavishly appointed, air-conditioned dining saloon lined with sheer glass panes, affording amazing views of the glittering harbour!
During the first hour, guests are invited to the sky deck to enjoy the expanse of the harbour, the soft caress of the evening breeze and the dazzling sights and iconic attractions that dot the harbour shores. With a roving service of canapés and drinks, you can slowly unwind as you feel the burden of the day waft away.
A three-course dinner follows in the all-glass dining deck, where you'll be seated at individually reserved tables. No matter where you're seated, you can see the changing kaleidoscope of views that pass you by! Is there another waterfront restaurant on Sydney Harbour that can offer you the same experience? Assuredly no!
Food Philosophy – Keep It Simple, Keep It Fresh!

The Clearview food philosophy is as simple as it comes – use high-quality fresh Australian ingredients served pure, with minimal cooking to extract natural flavours! All dishes, right from canapés to dessert, are freshly prepared by experienced chefs in the fully-equipped galley on board.
The Clearview glass boat Sydney Harbour dinner cruise experience is definitely a class apart. Photographs don't do justice to the 'wow' factor associated with this Sydney dinner cruise. Seeing is believing… so why not experience it?