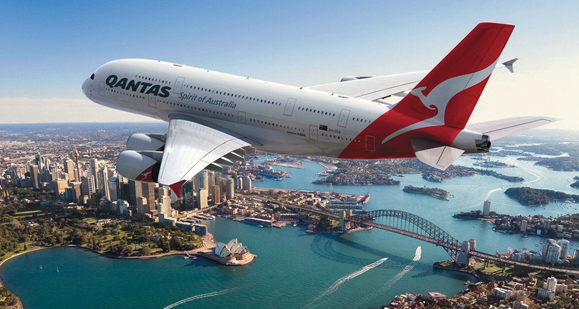 Holidays and general travel is a favourite pastime for many people. It can be one of the most exciting and enjoyable experiences in your life, but it can also be an expensive hobby. Travel in Australia is a popular choice for many people and there some easy ways to save some cash while you enjoy your discovery of new locations. These savings don't have to resort to staying in basic accommodation or taking long and arduous journeys across the country; they can be affordable and provide all the amenities you need for an enjoyable trip without scrimping on the basics. By doing your homework, you can see beautiful parts of Australia and immerse yourself in this friendly culture for a fraction of the cost of a typical holiday.
Take a look at some of the ways to save some money while travelling in Australia.
Planning in advance
Preparation is key to any new experience and travelling is no exception. There are so many things to think about before you head off that can help save some extra cash for those things you want to do when you get there. Firstly, considering what time of the year you want to travel is essential to getting a great deal. The summer months between December to February are one of the most expensive times for obvious reasons, so choosing to holiday outside of these months will provide you with more value for money. If you are travelling internally throughout the country, there are a number of cheap travel options and if you're planning ahead, mapping a route and getting an Air Pass can help book domestic flights for a more reasonable rate if you are travelling to several destinations with a specific time frame.
Other things to think about before you travel include what type of accommodation you will need to make the most of your stay. There are hundreds of options and examples such as Jesmond Executive Villas provide the perfect base for both leisure and business breaks.
Transportation options
If you are travelling to a single destination in Australia finding out about local transportation options in that area can help you plan days out and trips on your holiday. There are also plenty of affordable options for people looking to travel a little further out on their stay. For those looking to travel in a small region, using local buses is a great option for seeing the real aspects of the place you are visiting. This form of travel is cheap too, and if you plan ahead, you can get discounts on travelling by certain bus providers throughout the country.
If you're looking to explore a little further from your base, taking the train is another option for affordable and comfortable travel. There are a number of rail passes suitable for different kinds of travel requirements and money savings for extended trips and booking in advance. For those that are planning some sightseeing tours, why not consider something a little different to the pricey and busy tourist options. Use public transport or for sightseeing cruises, opt for a trip on a public ferry that will cost you much less to travel.
Currency rates
Due to the changing currency markets, what you can get for your money changes frequently. If you are travelling from outside Australia, currency is something you will want to consider before and during your travels. Prepaying for accommodation and airfares will help to lock in rates at the time of booking so if fluctuations occur then you won't have to worry about how they'll affect you. If you need to exchange money while in the country, it is best to steer clear of exchange counters, as you're more likely to get a better deal but visiting a local cash machine. This way you are exchanging money at interbank rates, which tend to have better rates than exchange bureaus. If you are also using plastic to pay for transactions in Australia, many providers will charge you a fee to use your card so be sure to factor this in when buying goods and services on your travels.
Meal planning
It's natural to want to explore the foodie culture in Australia due to its reputation for delicious restaurants and cafes but knowing where to eat could help you enjoy more of this food culture without the huge price tag. Many of the busy tourist spots will be pricey due to their branding but why not consider something a little off the main areas to indulge in the country's finest cuisine. There are hundreds of reasonably priced establishments that cater to a range of tastes and preferences, and many offer a unique dining experience too.
For travellers who prefer to stay in self-contained accommodation, you may have the facilities to do your own cooking so if this is the case, head to shops to get some groceries and make your own tasty meals. Before heading out, be sure to check out local shops and markets, as they'll have a huge variety of delicious tucker to sample.
Get the most out of your trip
Making the most of your trip is important whether you are travelling alone or with a family. Travel is one of the most rewarding experiences but can be quite costly if not efficiently planned so making your budget stretches further is the goal for most people. There are lots of things to consider, whether you are travelling from another country, or internally. Doing your research on the best prices and options on your stay helps to make the most of your money. Many locations have a wealth of experiences that are super affordable, and some tourist spots are also free to visit, such as some museums and national garden spaces. Australia offers some of the best travel experiences you'll find in the world, https://www.lonelyplanet.com/australia/transport/getting-around/trainand discovering them on an affordable stay makes the trip something you'll want to enjoy again and again for many years to come.