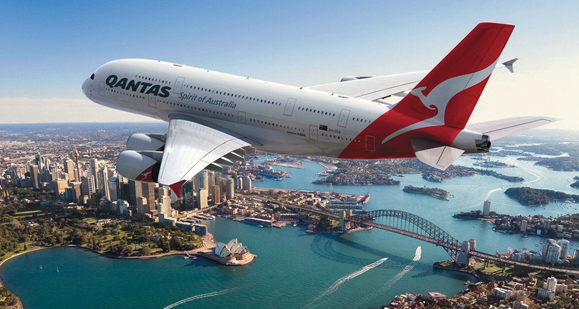 Travelling is extraordinary because it allows you to see the world. However, it can easily become dangerous, especially if you are not that experienced. There are many tips that you need to keep in mind when travelling for the first time. First and foremost, you need to look after yourself. At the same time, you need to be careful not to lose your belongings or have them stolen. This is a peril of packing too many items with you. The more you travel, the more experience you get. Nonetheless, you can also learn some insights by reading travel blogs or magazines.
An obvious tip that not many people consider before going away is planning and doing research. This is essential for a smooth experience. Reading reviews online helps you book the best accommodations and visit popular tourist attractions without any fear. There are some parts in the world where it is not that safe to travel on your own, and by doing your thorough research, you can find that out. Whether you are about to head off on your first tip or you are an experienced traveller, these tips might come in handy.
Do Your Research
This is a fundamental tip that you absolutely need to follow before going on a journey. No matter how experienced you think you are, once you get at your destination you'll soon find out that you don't actually know how to get from point A to point B. No one says that you need to bring a world map with you as your smartphone is more than enough. Yet you still have to do some research and establish where you are going to sleep, eat or what places you might want to visit. Besides that, it is fundamental to try to find out more about your destination. Try to find out if it is a safe place to explore at night or not. The internet gives you a lot of information about virtually any destination on this planet.
Keep Electronics to a Minimum
Tech-savvy people and not only are advised to keep electrical devices to the minimum. At the end of the day, you are going away to make amazing memories. While it is true that you could capture those memories in a picture, it is enough to have a device or two with your no matter where you are travelling to. Professional photographers might be tempted to take every single gadget they own with them just to capture the perfect moment on camera. Yet, regular people can stick to a mobile phone and still capture great shots. As you won't be doing any work in your free time, there is no need to bring your laptop with you. You'll have a lot less to worry about if you consider this tip.
Be aware of Your Money
Often people need to save a lot of money when travelling to their dream destination. A lot of time, effort and money go into a holiday because everything is expensive these days. That is why you need to be very careful of your money while you are away. If you are just planning your first major vacation abroad and you are on a tight budget, you might want to consider getting fast payday loans. Keep your money in a safe place once you get to your destination. You also have to keep small amounts of cash on hand, even when you are leaving your hotel. After all, your money is safer in your hotel room than in your pocket. Don't forget to notify your bank about the fact that you are going away. Otherwise, they will freeze your cards at the most awkward times.
Pack Lightly
This is a tip that most "professional travellers" are very familiar with. As a first time traveller you might be tempted to pack a bit of everything just to make sure you feel comfortable from all points of view when you get to your destination. Learn how to pack like a professional and you'll be able to enjoy your travels more. Remember that you can purchase anything once you get there. As long as you have your essentials with you, you'll be able to have a great time. When packing, it might be a good idea to include some medicine in your purse in case you get a headache or any other kind of pain.
Be respectful
Cultural shock is quite common for first-time travellers and not only. Nonetheless, this is absolutely normal. If this it is your first time in a certain country you have to remember that manners are universal. Be polite no matter where you are going and keep in mind that you are a guest in the country that you are visiting. Being judgemental and pointing things that seem a bit different to what you are used to is rude and uncalled for. Instead, try to point out how special and interesting they are. It is always interesting to experience new cultures and see how people live in other countries. As long as you are well-mannered, you'll be just fine. Last but not least, learn a few phrases in the local language. People will appreciate you for that.
Plan to get Lost
Even though planning every second of your trip is a good way of being organized when going away, you need to remember that things don't always go to plan. You need to be flexible. Go with the flow. At the same time, remember to leave a few moments in your itinerary where you can wander around and be amazed by the beauty of the unknown. Even organized trips that travel agencies offer give you a few moments of freedom. Giving yourself time to get lost means that you will be able to discover hidden gems and come in contact with great people. Lose yourself in the experience and go off the map for a change. Don't be too brave when doing so as you might end up getting lost.
Travelling for the first time is fabulous. These tips will make your adventures even more exciting if you learn how to put them into practice.