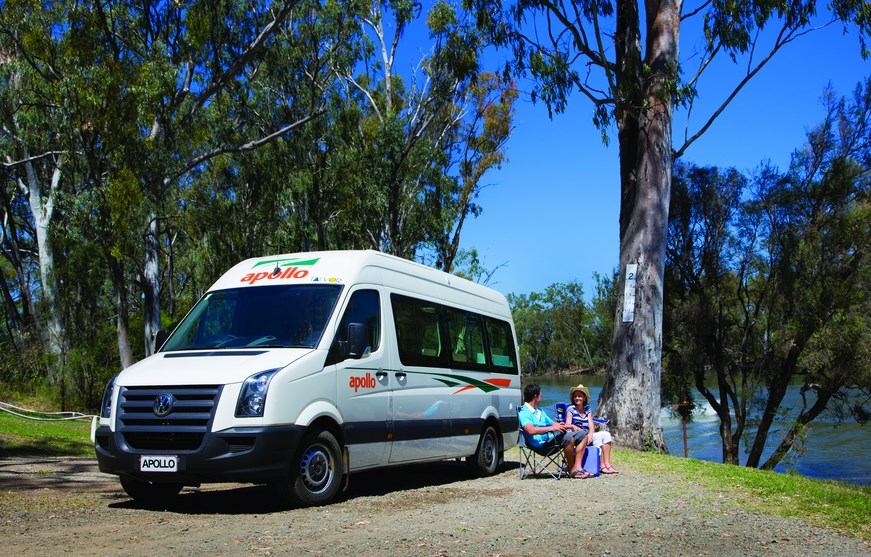 No matter if you're an experienced Australian traveler or taking your first trip through this diverse and exciting land, one place you will want to consider checking out if you end up in the Victoria area is the unique and scenic Echuca region. Located just across from the Murray River, this region was a major port in the 19th century and still bears many of the hallmarks of this boom, with many historical features that will give you a great idea of the rich and varied history of this land. There are also a great number of attractions and things to do in the general area. When you're planning your trip before you head to the caravan sales establishment to set off on your trip, make sure to put Echuca on your map.
Port of Echuca Tour and Discovery Centre

Here you will learn all about the rich history of the region including the history of the once-thriving port. A uniformed tour guide will lead you through all the different parts of the port ant you will get to see some rebuilt paddle steamers in action on the Murray River. Then you can check out the Discovery Centre which is a large and well-curated museum full of artifacts and information on the colorful history of the port. There is no better way to learn about the amazing history of the region that this combination museum and touring company, so make sure to have it as one of your first stops in the area. You can easily spend an entire afternoon here.
Paddle Steamer Cruise

How about getting out on the water in a paddle steamer? There are several companies along the Murray River offering paddle steamer rides. The river is known to be calm and relaxing, and this is a pleasant way to spend a morning. You can spot pelicans and swallows from the deck as the trees from the shore pass by. This is a great way to get a feel for what it was like in the 19th century when the paddle steamer was the to method of travel in the region. There are a number of different cruises on offer, ranging from an hour to all-day affairs. If you really want a great experience you can take the all-night cruise and get to ride the river in the nighttime hours, a great romantic experience for traveling couples. Nobody should pass through this area without taking a ride on a paddle steamer, so make it a priority to do so.
Holden Museum

This region is the home to the legendary Holden car model, and this fact is on display at the Holden Museum where you can check out a wide range of historic models. This is the largest one-brand car museum in all of Australia, and it is an exceptionally laid out museum with lots of information on hand to help you understand the history of this unique brand. The cars on display are simply mindblowing, taking you on a walk through history with some terrific old designs. You certainly won't find anything like this at the caravan sales dealer, so make sure to take it all in while you have the chance. Even for those who aren't car enthusiasts, the history on display here is worth checking out.
Kingfisher Cruises Eco Tour

The region surrounding Echuca is full of unbelievable nature scenes and wildlife, and you will be highly advised to take a tour while you're in the area. Along the Murray River there is the largest current red gum forest in the world. This beautiful scene is inhabited by cockatoos, cormorants, kingfishers, and pelicans. This is peaceful, scenic terrain that has been known to fill visitors with a great sense of peace and calm. There really isn't any other terrain in the world quite like the Murray River region with its calm lapping waters and red gum shores, its incredible variety of colorful local wildlife, and the unique trees and blazing green bush. When you think of rural Australia, this is the vision you most likely have in your mind, so make sure to get out and take a tour of the countryside during your stay.
The Echuca region is one of the most historic and scenic areas in Victoria. If you happen to be planning a journey through this region than a stop here is highly advised. You will be amazed at the colorful history and wish to learn more, and there are many opportunities in the area that will allow you to do so. From riding an original paddle steamer to getting out on a tour of the red gum forests, this is the pure Australian vision you most likely had in mind when you headed to the caravan sales dealer I anticipation of your Australian journey.