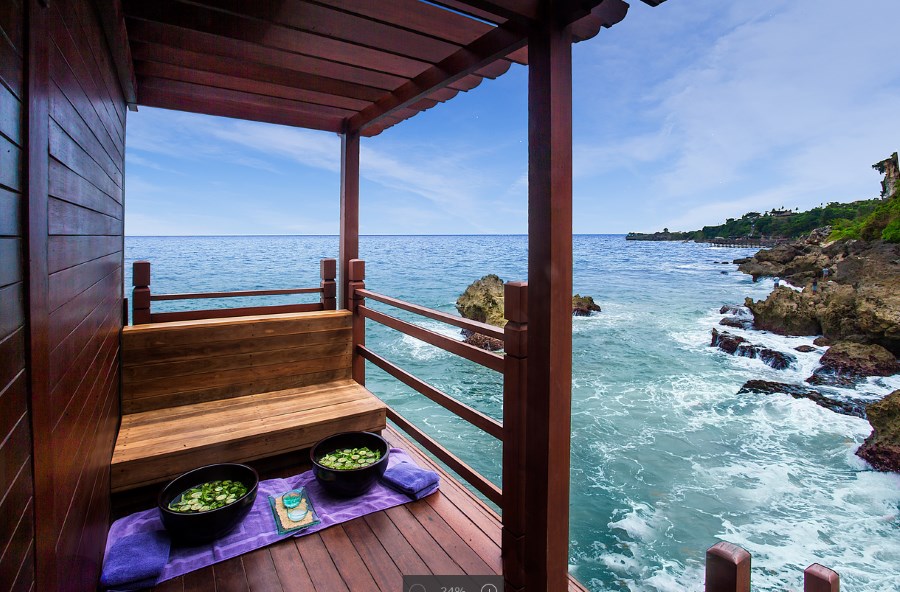 With vegetarianism and veganism both on the rise, and Bali a renowned hotspot for healthy living and fabulous food, the five-star AYANA Resort and Spa, BALI is the ideal base for a health-conscious adventure.
A recent Roy Morgan poll found 2.1 million Australians follow a vegetarian diet, with approximately 2000 people giving up meat for good every day. Those adopting a healthier lifestyle are increasingly fuelling demand for holidays based around dietary needs (without sacrificing flavour), as well as opportunities to recharge the batteries, meet fitness goals and return from a break refreshed, rather than exhausted from constant sightseeing and over-indulging whilst away.
With its farm-fresh produce and spicy flavours, Bali is a prime destination for vegetarian and vegan voyagers to explore, and AYANA Resort and Spa, BALI offers plenty of choice for those with dietary restrictions.
From touring the local village food markets with an expert guide who can help choose the best produce, to learning how to cook Indonesian specialities using locally sourced ingredients in one of the on-site cooking classes to dining at the all-vegetarian Spa Café, this is a destination which well and truly caters for – and welcomes – vegetarian and vegan guests.
Guests at both AYANA Resort and Spa, BALI and sister property RIMBA Jimbaran BALI by AYANA enjoy full access to dining and recreation facilities across both resorts via a complimentary shuttle, which means a choice of 19 restaurants and bars – including the famous clifftop Rock Bar with its iconic sunset views – an exclusive private beach, 12 swimming pools, a fitness centre and a world-class spa.
AYANA's breathtaking Spa On The Rocks spa villas enjoy a magnificent location amidst the rocks above the Indian Ocean, with the villas crafted from local timber with traditional thatched rooves. Treatments range from massage and facials to European thalassotherapy treatments which combine the powerful anti-oxidant benefits of seaweed and salt water.
For a nourishing pre or post-spa meal, Spa Café dishes up locally-sourced organic produce featuring the best of what's in season. Healthy options packed with flavour include an extensive selection of fresh pressed fruit and vegetable juices, nutrient-rich smoothies, gourmet coffees and teas, organic salads, hearty soups, fresh sandwiches, low-fat creamy yoghurts, fruit salads, and dips.
Those looking for an energising start to the day will enjoy Sunrise Yoga classes, which are conducted on landscaped lawns in a prime position overlooking the ocean, the ideal warm-up before a healthy breakfast in a choice of restaurants.
For those seeking a truly immersive vegan experience, the Bali Vegan Festival is an action-packed three-day event held in the southern beachside village of Canggu from October 12 - 14. Celebrating animals, the environment and the earth, it's a mecca for vegans and those interested in the vegan lifestyle, and features education sessions, cooking demonstrations, yoga, a vegan marketplace, kids' activities and some of the finest vegan cuisine from restaurants across Bali – and beyond.
AYANA Resort and Spa, BALI is located in Jimbaran, Bali. The resort can be contacted at  +62 361 702222 or www.ayanaresort.com
Reservations can be made through the hotel at reservation@ayanaresort.com
To learn more about AYANA's food and beverage offerings click here. To view the Spa Café menu see here