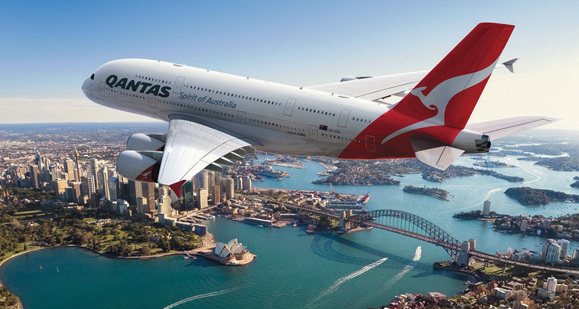 LOVERS OF LUXE DRIVING TRAVEL TRENDS
Travel expert Anthony Goldman outlines what's trending for elite travellers in 2019 and beyond…
Media Release – 15 October 2018 - Travellers are splurging on unique experiences according to Anthony Goldman, joint managing director of The Goldman Group. With a boom in bookings for boutique experiences and cultural encounters - all for share on social media – fuelling the trend.
Established over 30 years ago, The Goldman Group is a multi-award-winning travel advisory group managing travel arrangements for thousands of leisure, business and b-leisure customers every year. According to the Group's network of advisors, luxury travel is no longer the reserve for the very wealthy – the luxe travellers of today are younger, more adventurous, travelling with family and travelling more often.
"We still service top tier clients for whom money is no object, however more and more, we are managing bookings for younger clients who are happy to invest in once-in-a-lifetime experiences before financing children or a mortgage. Families are another luxe travel group growing – especially those seeking new adventures which are both experiential as well as educational," explained Goldman.
Data from the Virtuoso travel network supports the Goldman Group experience. According to a recent survey of theirs, getting "the best" is paramount in luxury travel, with 86% saying they are willing to pay full price if it means getting the best in service, and 73% agreeing that after experiencing true luxury, it was difficult to scale back. In addition to this, 71% said they expected to spend more on luxury travel this year.
So, what are the top luxury travel trend forecasts for 2019? According to Goldman, while Australian travellers are always keen to experience 'the next big thing', when it comes to luxury travel, big is no longer beautiful.
"Small and intimate is in, and the current view among luxe travellers is 'good things come in small packages'. This is translating into increased demand for bookings onboard smaller cruise ships visiting boutique ports, customised small tours such as those delivered by Abercrombie and Kent, and bespoke experiences such as exclusive openings and private exhibitions."
Another key trend, thanks to emergence of Gen Z as part of the decision-making process, is travelling to Instagram-able destinations to document travel experiences. Coined the "iGeneration", Gen Z is seeking unusual destinations and active experiences, with their decisions influenced by social media, online reviews, friend recommendations and shares.
"We are increasingly receiving booking requests from Instagram and we sell on the social platform. We receive direct messages from customers saying, 'I want that'. Hotels are also creating more and more Instagram-able experiences, enabling the capture of special moments to be shared with followers. Instagram as a platform has really influenced the way younger generations research and undertake travel," says Goldman.
Multi-generational travel is also trending, and families are increasingly seeking immersive cultural experiences, off the beaten path, which deliver authentic connections with locals. According to Goldman, destinations which will top the charts for families in 2019 include:  Iceland; Galapagos Islands; Cuba; Antarctica; Botswana; and Mongolia.
"We love this destination diversity at the Goldman Group," explained Goldman. "While more and people want to explore unique and far flung places around the world, they simply don't have the time or connections to manage the planning themselves. That's when they come to us, and even the simplest of briefs allows our travel expert to craft a dream itinerary. From renting a traditional yurt in Mongolia, to seeing blue footed boobies in the Galapagos Islands – we can make it happen."
About The Goldman Group
Established by Tom Goldman OAM in 1983, The Goldman Group is a multi-award winning, third-generation family owned and operated travel advisory group with in-depth experience in all facets of luxury leisure and business travel. The company's professional and well-travelled team are leaders in the industry, leveraging excellent relationships with airline and hotel partners to make clients' travel seamless, luxurious, and cost-effective.
The Goldman Group of travel companies includes Goldman Travel Corporation, Travelcall, Travel Phase, SmartFlyer Australia, Quintessentially Travel Australia, and The Cruise Centre.
*Virtuoso® is the leading international travel agency network specializing in luxury and experiential travel. This by-invitation-only organization comprises over 770 travel agency partners with more than 15,200 elite travel advisors in 44 countries throughout North America, Latin America, the Caribbean, Europe, Asia-Pacific, Africa and the Middle East. Drawing upon its preferred relationships with 1,700 of the world's best hotels and resorts, cruise lines, airlines, tour companies and premier destinations, the network provides its upscale clientele with exclusive amenities, rare experiences and privileged access. More than (U.S.) $21.2 billion in annual travel sales makes Virtuoso a powerhouse in the luxury travel industry.