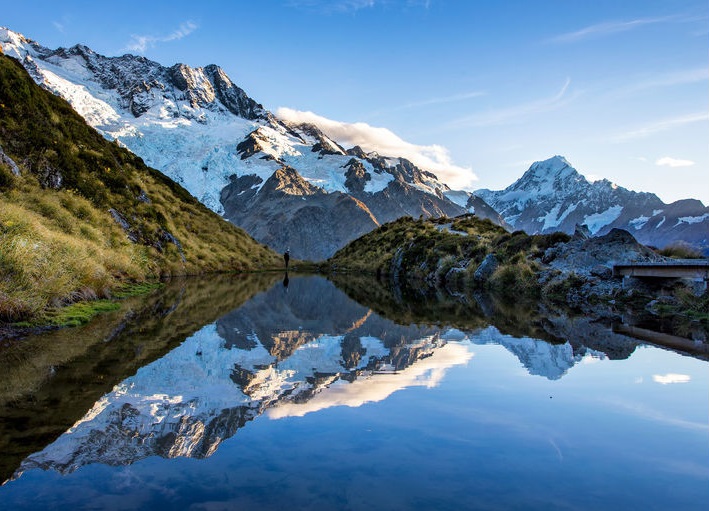 Travelling is one of the best hobbies that you may have as it gives you the opportunity to learn new things about countries or places that you visit such us the history, tradition, habits and even language. Travelling helps you notice and understand the cultural differences between your homeland and other foreign countries. It is very important to take the necessary precautions and measures, especially when travelling or driving on off-road land. Here are some of the tips to guide you if you are a first-time off-road traveller.
1. Plan For The Trip
When travelling for the first time to a remote area, it is good to ensure that you have the right vehicle and the safety equipment that you may need in case of an emergency during the trip. Planning the trip helps you realize the best time of the year to travel to a particular geographical area. For example, in Australia when its mid-summer travelling in a red Centre is very uncomfortable because the temperatures tend to be so high.
2. Speed Limit
Driving on off-road terrain can be very challenging, and you need to drive as slow as possible. When driving on a slippery road, it's necessary to minimize the speed as it helps you to avoid making dangerous curves. Fast driving prevents the driver from noticing a log or a rock, hence protecting your car from damages. A driver who uses low speed especially when driving on steep slopes has the advantage of seeing the beauty of the foreign country. Besides the trip is meant for exploring and learning new things about the particular area.
3. Communication
Having a good and effective communication as a first-time traveller is very wise especially when you're not sure about the network coverage of the area you are visiting. The thought of getting stuck for a long time without arrangements on how one may track your location is very stressful. To avoid this kind of issues, it's good to ensure that when you're driving off-road, you have the best communication devices such as a mobile phone, satellite phone or two-way radio. Having a radio or any other effective device allows you to communicate with people who might help in case of an emergency.
4. Car Tyres
It's necessary to check the condition of your tires before and after the trip and carry a spare wheel. Monitor the tire pressure depending on the topography of the surface that you're driving, because high-pressure tires tend to work better on smooth road surfaces. The lower the pressure on your car tires the more you enjoy your trip on the off-road ground. Having inflated car tires when you are off the road will only give you a rougher ride and may lead to injuries. Low-pressure tires increase the surface area making your car more stable. To avoid getting stuck on the road, keep your tires deflated but not too much as they may come off the rim causing more and serious damages.
5. Weather Conditions
When researching the area, you're planning to visit, checking the rainfall and average temperatures are key. If the area is in its cold season, you should have the appropriate clothes such us boots, warm jackets, and hats — sunglasses, sunscreen, light sweaters, and many others during the hot season. Carrying the tire chains for the wheels is necessary if you will be at a high altitude or if there is a high chance of snow.
6. Type Of Car
Not all vehicles are built for off-road travelling. A car with a powerful and efficient engine performs very well in mountainous areas, unlike a car that has a poor engine. Other unique features of an off-road vehicle include ground clearance, strong tire grip, hill descent control, crawl control, and enough cargo space. A car with these features will ensure you a safe and more comfortable off-road trip. With the modern technology today you can get an off-road vehicle that has an electronic parking brake and rolls over sensing system. The brake ensures that the vehicle does not roll over slopes during an off-road trip. You can also consider cars which have high capacity towing abilities because, during off-roading trips, you never know what sort of load you might have to carry. Keeping all the aspects for a perfect vehicle in mind will ensure safe and comfortable travel.
7. Vehicle Maintenance
Since car breakdown is unpredictable especially when driving on off- roads, it's good to ensure that your vehicle is highly maintained. To avoid car issues on the road, it is important that you have your car checked by a mechanic before starting your journey. Constantly check for, leaks underneath, water, tires, fuel, belts, and oil. Most importantly look for loose wheel nuts, worn out parts, corrosion on battery terminals and cracked hoses. Small problems that are not detected or rectified in time may result in major issues when you're on the road.
Keeping in mind these off-road driving tips, allows you to have fun and enjoy your adventures in different areas without having to worry about your safety.