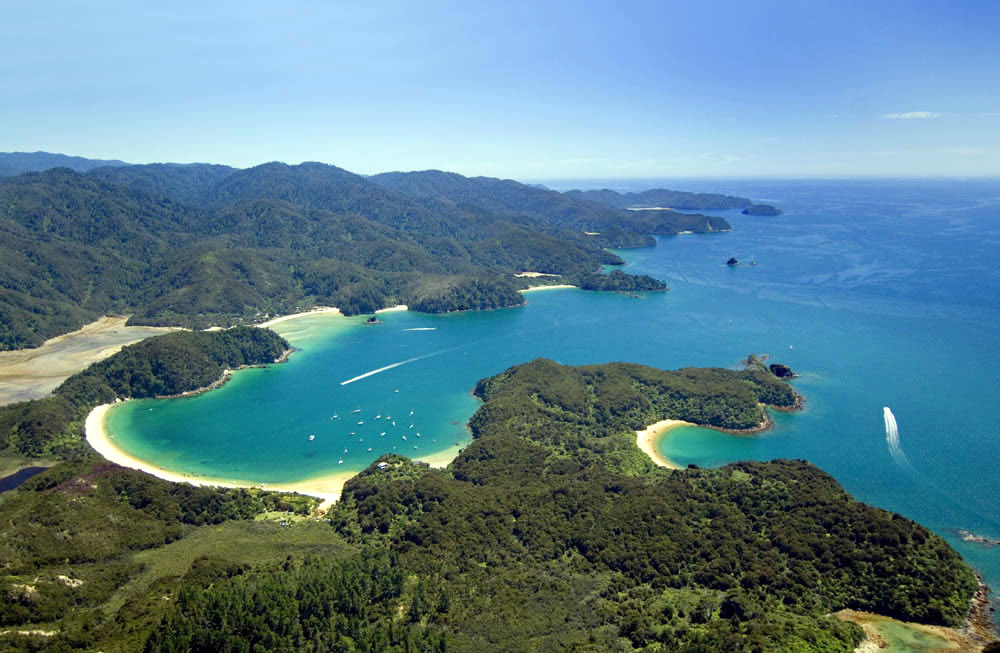 One of the greatest road trips in the world, the North Island of New Zealand has long been a favorite for motorhome hire new zealand travelers. This is New Zealand wilderness in all of its glory and charm, plus you have the splendors of Auckland as well, giving you a great mix of the rural and the urban. In other words, this is the best of both new Zealand worlds. If you happen to be traveling with your pet, then you are in luck. New Zealand has a long standing love for travelers, including those with pets, and many of the best campervan parks in the region are fully welcoming of pets and even include perks such as grooming stations and dog runs. As a matter of fact, there aren't too many parks in the northern territories that don't allow pets, so you should be in luck wherever you may wander. Just make sure to keep these parks in mind when you're doing your planning.

Island View Holiday Park
With its prime Opotiki location, Island View features panoramic views of White Island and the Pacific Ocean beyond. The swimming here is extraordinary, not to mention all types of water sports, fishing, and diving. This truly is a tropical paradise, and pets are absolutely allowed. For anyone looking for a classic tropical getaway with plenty of beach action, water activities, and stunning views, then you just can't go wrong with this classic park. You won't find a more festive and colorful setting than at Island View, so make sure to keep this one at the top of your pet friendly list.


Himatangi Beach Holiday Park
Located right in the heart of Manawatu, this pet friendly park is right on Humatangi Beach, so you and your dog can enjoy some long walks on one of the most gorgeous stretches of sand in the world. This park is fine for campervans of any size and you can even pitch a tent for a long stay. The amenities are great as well, with an events room and more right in the park. Campers have reported that the service here is top notch and that the grounds are well kept and clean. Overall this is a comfortable park which allows you to enjoy the lush surroundings and makes for a great long stay for you and your pet and is perfect for a motorhome hire new zealand trip in the northern territory.


Edgewater Palms Ramada
If you're traveling through the Bay Of Islands with your pet in tow, then you should definitely check out the Edgewater Palms. The famous beaches of this area run right up to the front lawn of this hotel, and the expanse of the South Pacific Ocean stretches for miles in the distance. The sunsets here are phenomenal, and for the early risers the dawns are a sight to behold. The facilities here are excellent and the rooms clean and comfortable. Dogs are fully welcomed, so you won't have to worry about bringing your pet. This has long been known as a top rest stop for travelers, offering a great setting and comfortable living quarters.


Mount Maunganui Beachside Holiday Park
For those looking to check out the Bay Of Plenty, this beach park is a great place to use as your base during the stay. This park is located right on the water, so you can spend your days lounging on the beach or walking in the tropical lush environment. Dogs are more than welcome here, so your favorite pet can enjoy all these splendors right along with you. They will love walking on the beach or even taking a dip in the water. This bay is known as one of the top spots on the northern island for watersports including boating, surfing, paddle boarding, and more. The weather is consistently sunny and pleasant and there is a laid back charm that the area has become known for over the years, making it a top fave for campervan travelers.
Camp Waipu Cove
One of the top spots on the North Island is Bream Bay, and this comfortable and pet friendly camp will put your right at the glorious southern tip. This is just a two hour drive from Auckland, so the Cove is convenient for those looking for a little tropical beach action after their urban stay. And yes, pets are fully welcomed.


There are a great many comfortable and well located RV parks located all over the North Island territories that are welcoming of pets. There is truly no better place for a motorhome hire new zealand adventure with your pets than the North Island with its miles of coastline, stunning views, and plethora of great outdoor activities. Start planning your North Island adventure with your pet today.