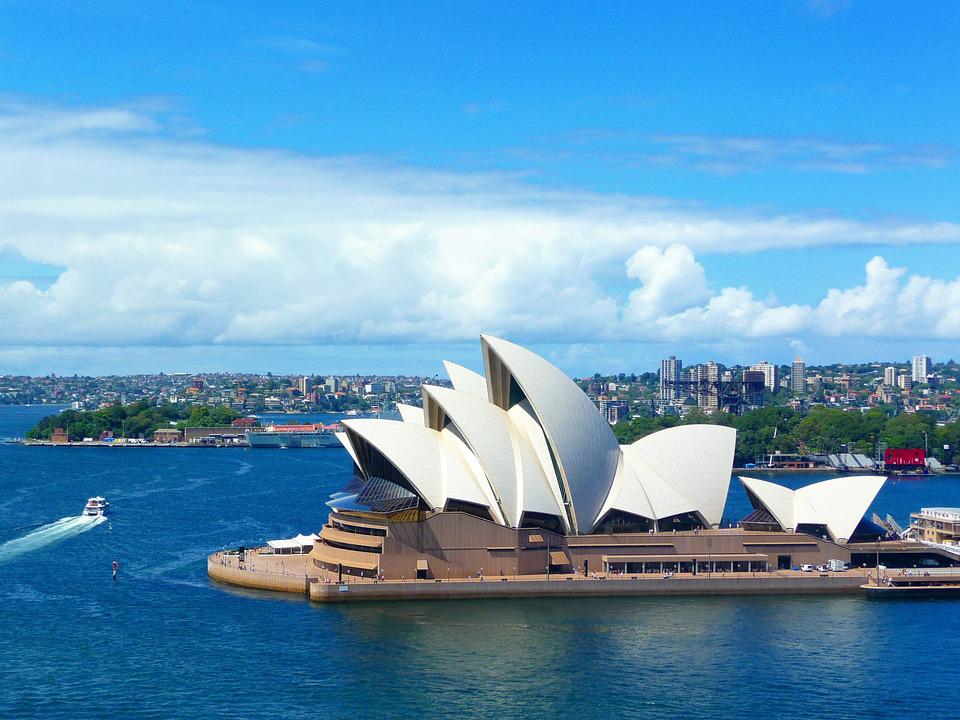 If you are visiting Australia either for a holiday or a travelling experience, expect to be slightly overwhelmed with just how big the country is. Australia itself is almost the size of Europe, filled with impressive coastlines, cosmopolitan cities and beautiful national parks.
It can be hard to fit everything in when visiting Australia for a short period of time, so it's useful to know which places are most worthwhile to see.

Whether you plan to spend a few months touring the East Coast, a few weeks hostel-hopping in Sydney, or a quick crammed-in whistle-stop tour of Australia's outstanding sights, our list of tours and trips will point you in the right direction.

Sydney's Bondi Beach
Bondi Beach is one of Australia's most famous beaches – and for a good reason, too! Not only is it a vast stretch of soft sand, but it's also one of the best beaches to learn how to surf. Bondi as a neighbourhood also adds to why Bondi Beach is a fabulous tourist attraction. You have rows of unique coffee shops and clothing boutiques, the turquoise pools of Bondi Icebergs and it's fabulous dining on the edges of the beach, plus many of Sydney's best bars, including The Bucket List and The Pavilion.
One of the best ways to explore Bondi is to use a reputable Sydney tour bus company, like Urban Legends Tour Co, who can combine a visit to Bondi with other Sydney hotspots too. They can tie in visits to Newtown, Rose Bay and Surry Hills, just to name a few.

Exploring the Blue Mountains
Whether you prefer the hustle and bustle of the city or the tranquil life of the countryside, everyone falls in love with the Blue Mountains. Surrounded only by wilderness, this captivating place is a haven of walking tracks, native bushland, rock formations, tall forests, cliffs, canyons and waterfalls.
Make a weekend of it and stay over in a local hostel at Katoomba, close to the iconic Three Sisters rock formation.
Road Tripping the Great Ocean Road
A trip not worth missing while you're in Australia is a tour of the Great Ocean Road. This amazing day trip is best started from Melbourne, which works well if you spend the day before the trip exploring Melbourne's thriving city, before escaping the urban surroundings and checking out what the nearby natural environment has to offer.
Most people see the Great Ocean Road by bus, which lets you take in the beautiful scenery along the way. A good tour guide will share information and facts along the way, stopping off at specific locations so you can enjoy the best views.
Wine Tasting at Yarra Valley
Australia sits alongside France and Italy when it comes to the world's finest wines, making a wine tasting trip a must-have when visiting the country. Yarra Valley is one of the best, combining the enjoyment of wine tasting and taking in picturesque landscapes at Victoria's oldest wine region.
It doesn't matter what type of wine drinker you are. White, red, rose and sparkling, Yarra Valley is home to so many vineyards which offer different varieties. Along with wine, Yarra Valley is known for its fine dining and quaint accommodation, so why not make it a special weekend break?
Snorkelling the Great Barrier Reef
Visiting the Great Barrier Reef is like experiencing paradise – not even photographs can do this place justice. If you're a fan of snorkelling, there's no better place than the Great Barrier Reef, which makes a great trip to take from Cairns.

There are various boat cruises and trips which leave from Cairns, offering the chance to explore the tropical marine life in the clear waters. You can also take advantage of diving lessons and helicopter flights on these trips too, depending how much time you have.