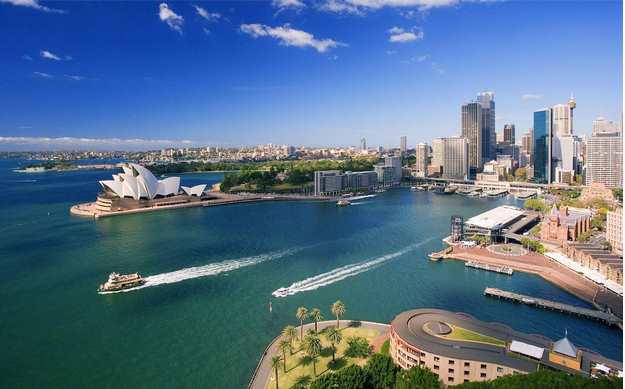 Australia is a beautiful and great tourist destination. It rightfully fits the description of an adventure playground being home to a wide variety of activities and attractions for all ages and tastes. Finding fun things to do in Australia is as simple as just landing there. In this adventure playground you will get more than enough ways to get your pulse pumping and your heart racing. This country is absolutely huge and it has evolved over the years to become one of the most visited nations on planet Earth.
According to Australian Tourism Statistics
updated in 2019 by Budget Direct
, Australia has seen significant increase in international arrivals over the recent years. In 2017 alone, the country recorded 8.8 million arrivals with 1004 arriving in Australia every single hour. This saw the total international expenditure by the visitors rise to $41.8 billion for that period alone. This growth is expected to hit 15 million by 2025.
What is it that approximately 9 million people travel to Australia to see and do every year?

Here are 7 ultimate things to do in Australia.


1. A tour of the Iconic Blue Mountains
Touring the Blue Mountains is a perfect getaway from the busy cities for both the locals and international visitors. The area is located in New South Wales and has beautiful landscapes with dramatically set small villages and towns. While in the Blue Mountains, you will enjoy a number of outdoor activities including hiking and cycling. Visit caves and be amazed by unique crafts and antiques. Don't miss spa experiences that will get you relaxed and ready for the next day's tours.


2. Diving in the Great Barrier Reef
The famous Great Barrier Reef comes top in each visitor's must-see list as it is the largest in the world. It is home to more than 3000 reef systems and a couple of beautiful islands that are surrounded by marine life and azure waters. Fun activities at the Reef are generally centered on the marine life which has seen it attract millions of scuba divers and snorkelers over the years. You can access this amazing site from Port Douglas, Cairns, Townsville, and Mackay.


3. A visit to the Cape Pillar Sea Cliffs
If you are visiting Tasmania, your tour isn't complete until you visit the Cape Pillar Sea Cliffs. These cliffs are the tallest in South Australia, towering over 900 feet over the Pacific Ocean. You can tour these cliffs through a boat ride from Port Arthur or take the long route and hike the cliffs where you will also get to enjoy incredible views of Cape Hauy and the Island of Tasman.


4. The Gippsland Lakes - popular summer destination
These are not just lakes but a collection of marches, inland lagoons and beautiful lakes forming amazing scenery that lies on over 230 square miles. The Gippsland Lakes are situated between the ocean and Ninety Mile Beach. While there, you will have a couple of beach related activities to keep you occupied. The lagoons are perfect for children. Nature lovers are awed by the opportunity to view a wide variety of bird species and other wildlife.


5. A trip to Kangaroo Island
Australia is a world renowned home of Kangaroos and you will definitely want to pay a visit to the Kangaroo Island during your tours. It not only serves as a protected area to kangaroos but also to other species of Australia's native wildlife. See the koalas, sea lions and a variety of bird species even as you also visit the beaches and wine and dine in the island's great eateries.


6. The NVG (National Gallery of Victoria)
If you are an art lover worry not as you will get your perfect treat at Melbourne's NVG. From the moment you step inside the gallery you will be blown away by the captivating collection of art pieces from across the world. It is absolutely free to enter the NVG. Even better, Ian Porter which showcases Australian Artist is nearby and both venues offer great arty shops as well as places to relax and bite a snack.


7. The Giant Stairway
If you are planning to tour the Blue Mountains, then you should mark this giant stairway in your to-do list. It is an enormous stairway comprised of more than 800 stairs stretching from Jamison Valley to the famous three sister rocks. You can stop along the way to enjoy amazing views of the surrounding landscape or pack a picnic.
There are other countless fun things you can do in Australia. In addition to the above fun activities, Australia is known for having some of the best bingo sites where players are offered a variety of games and attractive bonuses. To play bingo online you only need to sign up in a bingo online such as Online Bingo Australia and start playing. In every way and sense, Australia is one of the places any person with the slightest desire for adventure should visit.