Written by

Hannah Madison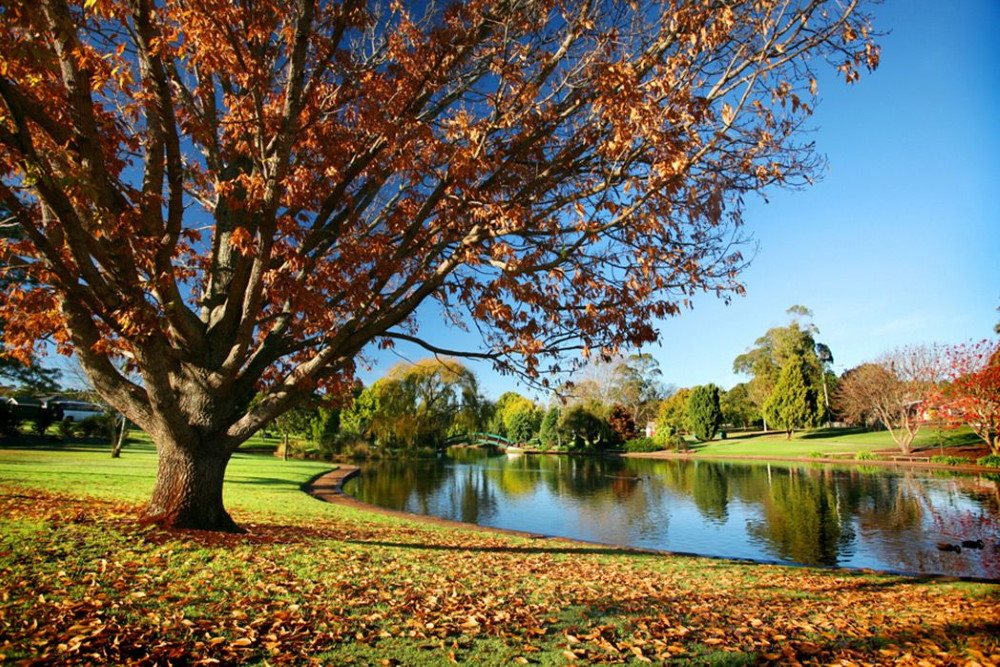 Toowoomba has ballooned in size, so if you think it's no more than just a quaint area that you can overlook, you could not be more wrong now. It now has big city fixtures and a population that can rival that of Townsville and Cairns. Apart from being the Queen's largest inland city at the present, it is also the 15th biggest city of Australia. Certainly, you will not run out of things to do here.
The events and food scene of this city are positively booming. There's a reason why at least 2.5 million visitors are coming here to explore it yearly and don't let yourself miss out. Below are five things to check out if you do decide to come.


1. Visit the parks.
If you are coming to Toowoomba with full assumption that there's nothing but nice lawns, parks, and flowers to look at here, and is actually excited with that, then you will not be disappointed. Granted that the city changed so much in recent years, but there are still a lot of greeneries to enjoy here. There's no shortage of lush lawn to feast your eyes on at Picnic Point Lookout. You can put your flower knowledge to test at the famous Laurel Bank Park. You can check out Queens Park! Offering 26.3 hectares of green space, right smack in the middle of the town, you'd start to see why this park is truly made for a queen.


2. Discover History and Ancestry
If you truly want to understand what Toowoomba is all about, then you can check out the Russel Street Historical Walk. By foot, you can get a large dose of quaint cottages and architectures that are unique to this city.
The oldest known existing public urinal in Queensland can be found here, which proved its resilience even against the 2013 floods. Discover and marvel at Australia's first inventions at the Woolshed at Jondaryan as well. Not only is this the oldest still-functioning woolshed in the world, it is also the largest.


3. Marvel at the Art Scene
What proves Toowoomba has changed so much is its arts scene. By foot or by car, you can see how graffiti artworks now cover walls, storeys, and buildings. The city block around Neil Street does not even look like an ordinary block anymore. It looks like a large, open art gallery!


4. Check out the Events Scene!
One of the things you can do in Toowoomba is to visit some of its really big trade shows. The Big Show Toowoomba will really erase all thoughts and presumptions about this city being too quaint and boring for your taste. Held regularly, this event showcases products such as pistols, shotguns, and pre-used rifles. It also pistols of varying calibers such as the Black Powder rifles. If you're one to drool over weapons, then this show is for you. There are a lot more seasonal festivals and shows that you can certainly check. Food festivals, art festivals, music festivals – you name it. The Southern Queensland Country music festivals are unlike any other. At the very least, they are quite memorable, especially if you enjoy jazz. Jazz is never absent in any music festivals held in Toowoomba.


Do not forget to check out the Toowoomba Carnival of Flowers too. It is a celebration of everything this unique city can offer to its visitors. Do not be fooled by what it is called, it's not just about blooms and flowers here. Usually, this lasts for 10 days, and visitors can check out a wide variety of good food, good wine, good art, and of course, good music!