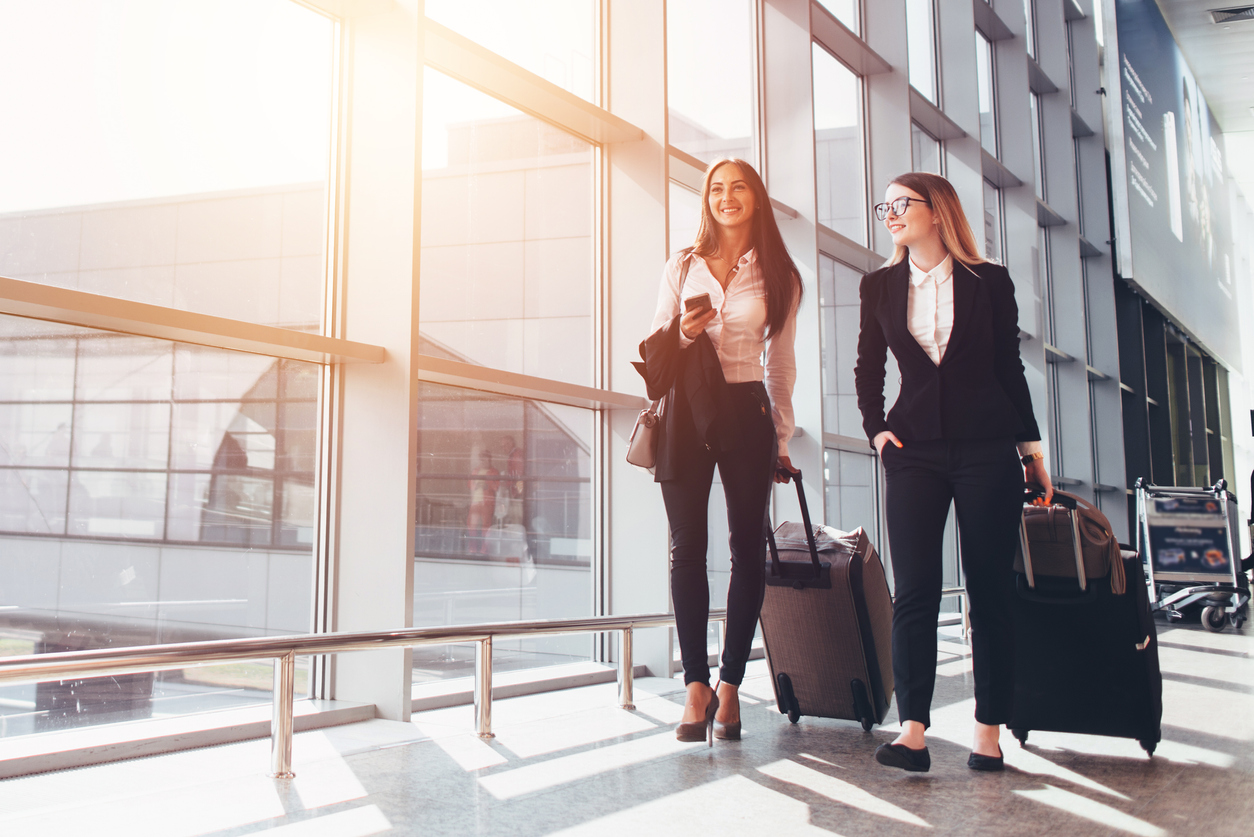 Modern airports see an extraordinary number of people pass through their gates every day, and developments in technology and logistics can help to smooth much of the customer experience as they fly. Here are five of our favourite developments that are set to improve the Australian airport experience in the near future.
Better bag tracking
According to SITA's 2019 Baggage IT Insights report, fewer than six passengers in every thousand will have their baggage misplaced at the airport. In 2018 almost 300 airlines agreed to track bags at four points throughout the airport experience, which is sure to help further improve these rates. New RFID baggage labels have recently become cheaper and more accessible than ever before, promising a future where you can track your baggage's journey and current location via an app in your hand.
Improved queues
If there's a single common experience at all airports, it's queueing. There were several companies targeting this problem at 2019's Passenger Terminal Expo and some solutions are already in place in airports, including smart sensors to help distribute people into improved queue patterns at Abu Dhabi airport. One US company demonstrated a system that can pass on information on about average queue times to personal phones, to help passengers plan ahead.
High-tech assistance for wheelchair users
Panasonic has been exploring innovative ways to improve the airport experience, and one of the ideas that we're most impressed with from the Expo is a wheelchair that can drive itself to a passenger when beckoned via an app, deliver the passenger to their gate and drive back to its designated parking spot afterwards. These could be in place as soon as the Tokyo 2020 Olympics.
Facial recognition
Biometric scanning such as voice and face recognition may seem like something from the future but they're set to make just about every part of the airport experience easier. Companies at the Passenger Terminal Expo demonstrated face recognition solutions that can speed up check-in, security checkpoints, queue management and even show you personalised departure information on screens to help you stay informed. While many have concerns about biometric scanning and privacy, it looks like it could soon be an integral part of modern airports.
Uber Air flights to the airport
As we covered 
last month
, Uber has announced an exciting new service that's set to transform transport to and from the airport. Melbourne is one of three lucky pilot cities that, as soon as 2023, could see four-person flying cars transport passengers to their flights. That could mean an easy 10-minute journey between your serviced apartment in Melbourne's CBD and the airport!
While we're eagerly anticipating the benefits of these new technologies and systems, it pays to book central Melbourne and Brisbane city accommodation to make your stay as easy as possible. Punthill Apartment Hotels offers lower rates through our Corporate Travel Program for regular business travellers. Whether you're looking for serviced apartments in Brisbane or Melbourne accommodation apartments, by staying at our excellent locations you'll be close to dining, shopping and public transport to catch your next flight right on time.