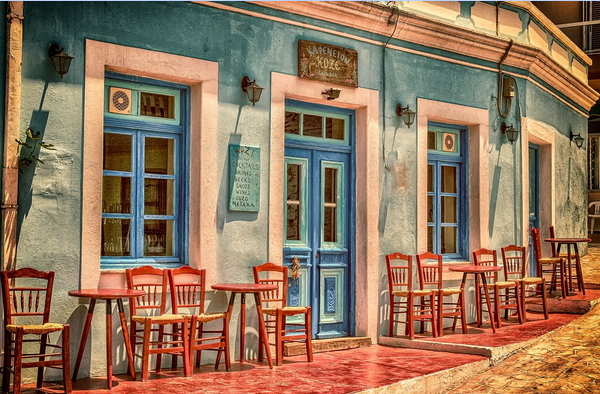 There are two types of tourists. Of course, that's a sweeping generalization, and we could be talking about any possible part of traveling. 
In this case, we're discussing those who stick to the major tourist destination vs. those who immerse themselves in the local culture. This guide is for the latter group.

If you want to learn the host culture and adjust to it, it may take some time, depending on the size of the differences. Today, we are focusing on some most prominent points that Australian tourists often struggle with when traveling abroad.

Schedules and Leisure
When you think about midday rest periods, the first country to come to mind will be Spain and its popular siestas. Many other countries have also accepted the custom.

On vacation, this is a bonus - you get to recharge and break up your busy sightseeing schedule with a midday pause. Remember, though, that you won't have access to stores and restaurants if you do stay up.
Another area of leisure for many exotic countries, especially in Europe, is meals. Dinners tend to linger for hours late into the night. Stick with early dinners if you can't or don't want to adjust to late meals. You won't see many at the restaurants, though, at that time. 

Alternatively, trying to immerse yourself in the culture, you may find their schedule a little tiring, with late meals and later nights packed with endless activities.

European Portion Sizes
Perhaps the reason why many Europeans eat late at night has to do with their portion sizes, too. A typical Australian tourist visiting a European country will find food and drink servings much smaller.

Get ready, especially if you have a big appetite - you'll be getting less for the same price. 

Driving is More Common in Australia
In general, both Europeans and Asians drive less than Australians. Their public transport tends to be much better than the one in the US, too.

So, you can plan to leave your car behind and take the train or the subway to desired destinations. Otherwise, rent a car, and you'll see much less of a traffic jam than back home.

Take a book with you, or a cup of coffee, and sit down on a clean train, bus, or tram. Of course, the situation isn't ideal in every country, but you'll have the opportunity to rest from the wheel either way.

Local Regulations and Laws
Laws vary from one country to the next. When you're within state borders, even if it's only temporary, you become subject to laws of that state. Always carry a passport to confirm that you may enter and stay in a country.

When it comes to drinking and driving, here's what would happen to you if you did so in Australia. On the other hand, look here to check how it works in America, for example. Some countries are more rigid and some less so.

Finally, for possession or trafficking of a controlled substance in Australia, you may end up with a severe fine or sentence. If you use any medication regularly, check the country laws so you wouldn't face the same abroad.

Body Language
Everybody knows that people see Aussies as open and friendly, easy-going, and even too much for some, more private cultures.

In Australia, the US, and most European countries, direct eye contact is a sign of attention, respect, honesty, and confidence. However, if you end up in some African and Asian cultures, remember that eye contact can be a sign of aggression.

This example is one of many you should be careful about - of course, nothing terrible will happen if you make a blunder, but you may come across as disrespectful. 
Plus, your non-verbal communication skills with the locals will skyrocket once you pick up the norms.

The Bottom Line
You may end up not being comfortable with all the local customs. Remember that this is completely fine - after all, you're on vacation, but try to be respectful.

Still, keeping an open mind and getting outside your comfort zone could give you a fresh perspective, and that's what traveling is all about.