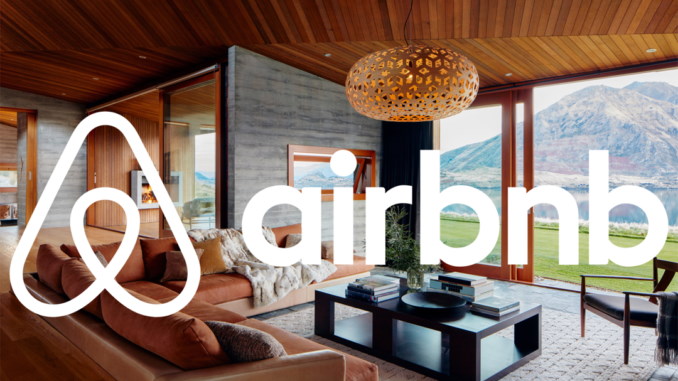 Last week, Airbnb announced Frontline Stays, a new program to allow hosts to open their homes to those on the frontlines of the COVID-19 pandemic. 
To date, the global community of Airbnb hosts have offered over 100,000 places to stay for people responding to the pandemic. Through this program, frontline medical professionals can book both free and paid stays across Australia - Aussie hosts have already offered over 5000 places to stay for those doing lifesaving work. 
Airbnb will waive all fees on the first 100,000 global stays booked through Frontline Stays. 
New: Frontline stays for individual medical professionals At launch, stays were only able to be booked through local partner organisations. Today the program has been expanded so that individual medical professionals on the frontline can book directly on Airbnb. This new functionality will allow hosts to help even more people who are in immediate need. 
While Airbnb will continue to work with local partner organisations like government agencies, nonprofits, and healthcare providers to book stays, time is essential during this crisis, and many responders immediately need comfortable and convenient places to stay. 
Frontline responders can now submit their professional information and housing needs. Airbnb will then review their information and check there are sufficient eligible stays in a region, before sending those eligible responders an email invitation so they can begin booking places to stay. Hosts will be able to see that their guest is an eligible frontline worker. Airbnb will continue to waive all fees for the first 100,000 stays booked through this program. 
How to participate For any hosts interested in joining this community of Frontline stays, please sign up​here. Partners who have a need visit​here​to learn more and sign up for support. And anyone who may not be able to open their home, but still would like to help, you can​donate​to help fund even more stays. 
Airbnb Country Manager Australia and New Zealand, Susan Wheeldon, said: "Our nation's healthcare workers are doing such incredible work under very difficult circumstances. During times of crisis, Airbnb's host community has always extended a hand to those in need. The response from hosts who have already offered over 5000 places to stay for the people working tirelessly to help their fellow Aussies and slow the spread of COVID-19 is inspiring and we couldn't be more grateful. 
"We want to continue to remain responsive to Australia's evolving needs to help connect COVID-19 medical professionals with frontline stays. I would encourage anyone affiliated with an organisation with a need to provide stays for their staff to get in contact. 
"This is a rapidly evolving situation, and we are studying it closely with a focus to protect the health and safety of the community. 
"It's really important that everyone continues to play a positive role in slowing the spread of COVID-19 - and that includes avoiding non-essential travel, particularly to regional areas this Easter. Our message is very clear - stay home this Easter unless you're travelling for essential purposes. 
"We continue to strongly urge everyone to follow health and travel guidance from local authorities, especially when it comes to strictly limiting movements to essential travel only. We look forward to some day soon being able to get travellers out and about so they can help local economies recover - but for now, it's important people avoid leisure trips and travel only for essential purposes." 
For further information please contact press-anz@airbnb.com 
About Airbnb:
Airbnb is one of the world's largest marketplaces for unique, authentic places to stay and things to do, offering over 7 million accommodations and 40,000 handcrafted activities, all powered by local hosts. An economic empowerment engine, Airbnb has helped millions of hospitality entrepreneurs monetise their spaces and their passions while keeping the financial benefits of tourism in their own communities. With more than half a billion guest arrivals to date, and accessible in 62 languages across over 220 countries and regions, Airbnb promotes people-to-people connection, community and trust around the world.