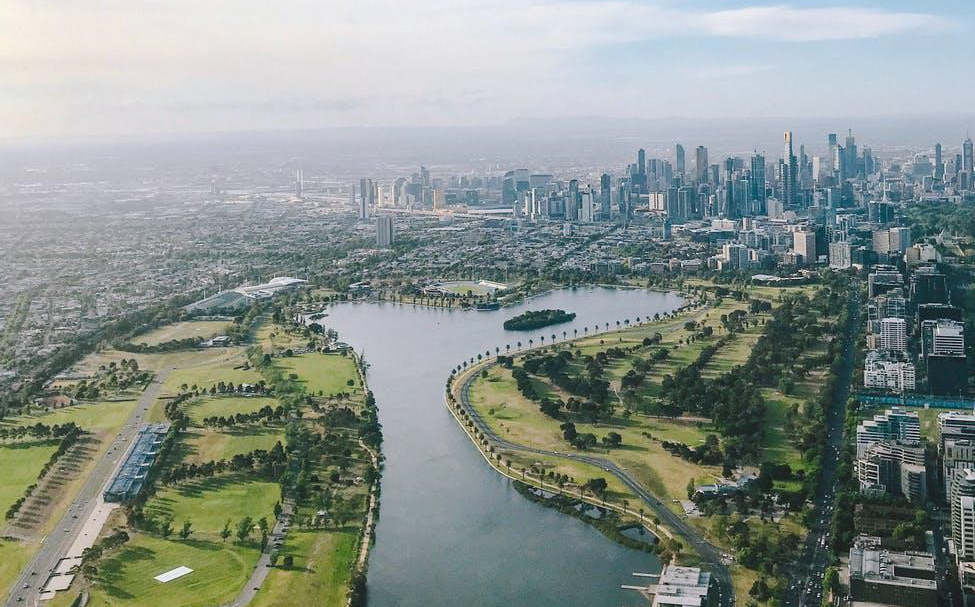 Melbourne is one of the most popular cities to settle in Australia. It is consistently rated for its high standard of living and offers residents a thriving cultural scene. But there are plenty of amazing opportunities for day trips outside of the city. To help you get planning, we've put together a list of the 10 best day trips you should take.
Phillip Island's Penguin Parade
If you are a wildlife lover, then the best day trip from Melbourne is to Phillip Island. Located 140km out of the city, this nature park is home to kangaroos, koalas and wallabies, but its most famous residents are the penguins! Visit the Nobbies boardwalk to see them lounging and taking in some rays. Stay for sunset and marvel as they come together to waddle up the beach, also known as the penguin parade!
The island is also home to a koala conservation centre and seal rock, which is home to Australia's biggest fur seal colony. If you want to see them up close you can catch a wildlife boat cruise.
The Great Ocean Road and Twelve Apostles
This is one of the most iconic roads in Australia, taking you through epic scenery and a mesmerising coastline. Start off in Torquay and journey west for 250km until the end at Allansford. You don't have to take in the full drive to experience the beauty of this natural attraction but definitely go far enough to see the famous Twelve Apostles, which are twelve huge rocks located off the coast, that make for an epic dramatic backdrop. No wonder it's the most photographed coastal road in Australia!
The Mornington Peninsula
The Mornington Peninsula is a firm favourite destination to escape the city. A 90-minute drive from Melbourne, the bustling streets and high rises give way to breath-taking ocean views, tranquil coves, quaint villages and rocky beaches. This is a popular area for hiking and there are trails along the beach and bushland available.
Take in a dolphin cruise to get up close to the pods that call this coast home. Marvel at the holiday homes of some of Australia's rich and famous along the Millionaire's Walk, which is a 5km coastal trail between the towns of Portsea and Sorrento. And after all that walking soothe those aching muscles at the Peninsula Hot Springs. The Mornington Peninsula has it all!
Grampians National Park
The Grampians National Park is located 260km from Melbourne and is home to rugged rock formations, breath-taking waterfalls, and picturesque vistas. Known as Gariwerd by Australia's Aboriginal people, the national park is also home to traditional rock art. Head to the National Park and Cultural Centre to learn more about the park's rich history and relationship with the Aboriginal community.
The most popular attractions include the Mackenzie Falls, which is the largest waterfall in Victoria. Beehive Falls, with its rock pools ready for swimming and Fish Falls. If you want to just take in the view, head to the Reeds and Boroka Lookouts to soak in the beauty of the park. There are other outdoor activities to give a go, such as rock climbing, horseback riding, hiking and abseiling.
If you are looking for wildlife, then this is the place! The Grampians is home to kangaroos, wallabies and emus. Sightings are common, so you won't be disappointed!
Lorne
Lorne is one of the most popular seaside resorts for Melbourne residents to visit. Located 138km from the city it is located between the Otway National Park and the Great Ocean Road. Spend your day relaxing and going for a swim in the bay, catching some waves with your surfboard or just lazing around the many cafes and eateries. The town also has a thriving boutique scene, so you can go window shopping or treat yourself to something from one of the galleries or bookstores. This is a popular area, so if you are considering staying the night, book in advance as hotel rooms book up fast.
Hanging Rock Reserve
Set in the Macedon Ranges, an hour away from Melbourne, the Hanging Rock Reserve takes you back to nature. Enjoy the 50-minute hike to tackle the rock and enjoy spectacular views of the nearby countryside. Enjoy a relaxing picnic, or keep your eyes peeled for any wildlife with sightings of Kangaroos, Koalas, Wallabies and Wombats incredibly common. The rock is an important landmark to Aboriginal Australians, so remember to treat the reserve with respect.
Daylesford
If you are looking for a relaxing place to escape the city, then head to Daylesford. Located 115km out of Melbourne, you have your pick of spas, wellness centres and hot springs. Often referred to as the spa capital of Australia, treat yourself to a day of rest and relaxation at any of the old-town resorts, dating from the gold rush era. If after all that pampering you fancy exploring, walk up to The Convent, a stunning 19th Century house set in a six-acre estate to drink in beautiful views of the town.
The Yarra Valley
If you are passionate about food, then you must head to the Yarra Valley. This is the home of first-class produce in Victoria from amazing cheese at the Yarra Valley Dairy to sampling fine wines from at the local vineyards. You can dedicate a whole day to indulgence eating, drinking and being merry. But if you want to do something to walk off the newly added pounds, stop by the Healesville Sanctuary to where you can watch native birds such as the Lyrebird, Grey Currawong and Pink Robin.
Williamstown
Williamstown is gradually becoming a suburb as Melbourne slowly grows in size, but it doesn't mean you should dedicate a day to exploring this area. Catch the ferry from Port Phillip Bay and spend the day soaking in the history. This was one of the first areas that Europeans settled in, so there are plenty of architectural gems and a historic harbour. The most popular spot is the nearby beach and old lighthouse, it makes for a relaxing day out whatever the season and isn't too far away from the city, making it the perfect lazy weekend day trip.
Mount Buller
Did you know in winter there are prime skiing opportunities just outside of Melbourne? Located a three-hour drive from the city, Mount Buller is home to Australia's most popular ski resort. From June to September you can hit the slopes and have a go at skiing, snowboarding or cross-country skiing. With runs catering to advanced, intermediate and beginner skiers there is an option for every level. If you don't want to hit the slopes you can still explore the resort, with its wellness spas, shops and toboggan park. This is the perfect winter escape from the city and one that often many newcomers to Melbourne will not be aware of!
Written by Sarah McCann, Blog Editor at My Baggage. Send your luggage ahead using their baggage shipping service.