Being well-travelled in the twenty-first century requires a certain amount of know-how. Forget about getting the best deals on flights and accommodation for a second, and focus only on making sure your trip is filled with quality experiences and nothing else. It's actually a lot harder than it sounds. But a surefire way of achieving this and becoming a true adventurer is by not being afraid to take the road less travelled. Here's why you should stray off the beaten path on your next getaway.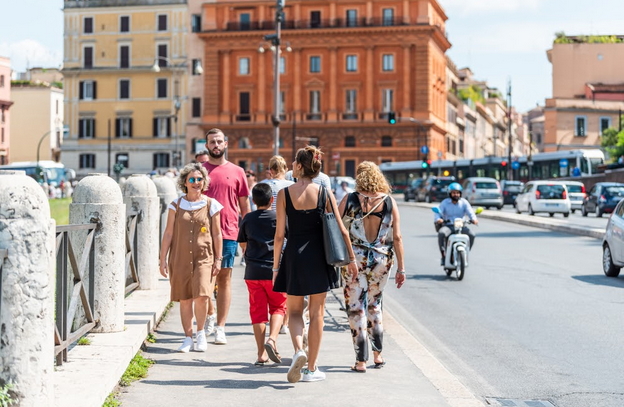 Map out your own itinerary
Some countries simply cry out to be explored like a wayfarer, or maybe even a cool rider. Take Australia for example! One of The Land Down Under's most scenic attractions is the Great Ocean Road, a 243km stretch of highway that spans the coastline of Victoria. With literally over a hundred beaches across the road itself, it really pays to have your own transport and a flexible itinerary to ensure you get to see everything you wish. Not to mention that there's also plenty to see and do across Melbourne too, which is why services like Scootering and other scooter and motorcycle rentals are becoming increasingly popular amongst tourists across the cities of Sydney and Melbourne. There's no way of travelling that's more lightweight and liberating, and when you're holidaying in Australia it's almost a required experience.


Let authenticity find you (for free!)
With large-scale tourist attractions there comes a higher likelihood of falling victim to some tourist pitfalls, like long queues and unnecessary costs. But travel doesn't need to be all about how much money you've got to spend! In fact, the most authentic travel experiences occur when our plans are disturbed. More often than not, the memories that stay with us are those we made on days where we were simply exploring the streets, trying to get away from the boredom of our hotel rooms. In essence, travelling on the cheap starts with changing your mindset so that you can truly appreciate the little things. And experiencing authenticity really means being mindful of where you and what you're doing, and really allowing yourself to soak it all in. If you spend all your time obsessing over a jam-packed itinerary, your vacation will get away from you before you've even had a chance to relax. Don't forget why you're getting away in the first place!


Better photo ops for a better world
When you look at snapshots of famous tourist destinations from around the world, they all seem to have one thing in common: people. Too many people! High-traffic tourist destinations like the Leaning Tower of Pisa and the Taj Mahal are consistently filled to the brim with large crowds, and if there are large crowds wherever you go, it can really put a damper on your experiences abroad. Not only this, but sometimes the large crowds can be damaging to the host country too. Destinations like the two mentioned above are suffering from environmental degradation due to an unending surge of tourist activities. So not only are your photos more likely to be overcrowded, but they're also more likely to be increasingly lacklustre as time goes on. We can stop this negative cycle in its tracks by opting for real experiences in the heartland of your host country, rather than spending thousands of dollars with the intention of seeing a handful of in-demand sites. The road less travelled is a lot less worn, and so it'll always have its fair share of hidden gems.


Try ditching the tourist traps on your next getaway and see where your vacation takes you. You might find yourself pleasantly surprised!