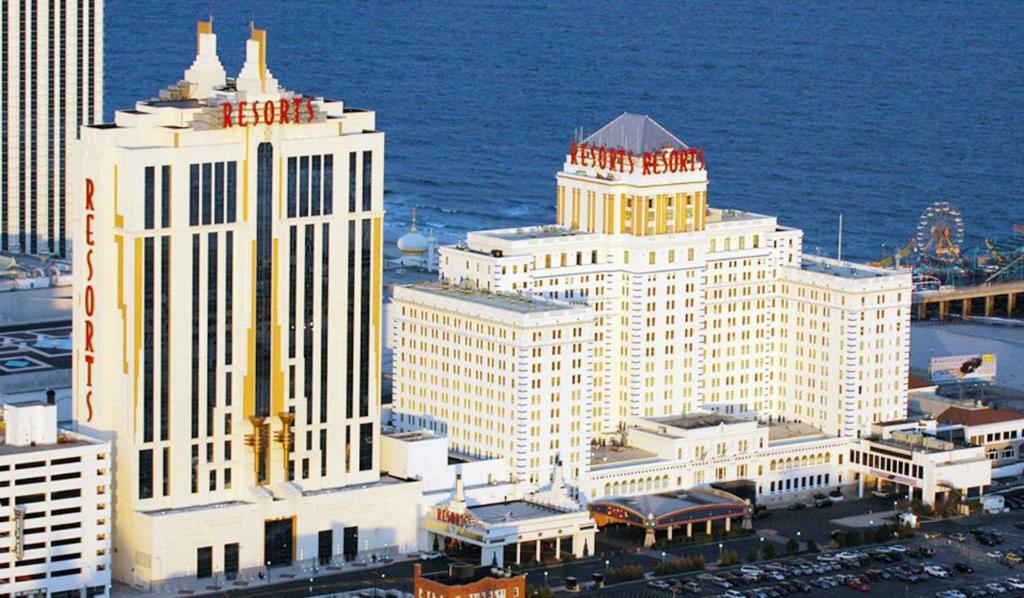 Atlantic City has a long illustrious history of gambling. In fact, long before Vegas came along, Atlantic City was the original gambling town in America. Today, the city still stands as the center for gamblers on the East Coast.
But that's not all Atlantic City is known for. For families, history enthusiasts, self-proclaimed foodies, and everyone else not interested in testing their luck on the array of gambling options available, there's plenty to occupy your time. 
Granted, Atlantic City is not what it used to be amidst assertions of a crumbling economy. Nonetheless, the city is doing all it possibly can to keep its head above water, both literally and figuratively speaking. 
So, what is there to do in a city that's supposedly on the brink of death? Here are the 5 things I really like about Atlantic City:
The slice of history that is Lucy the Elephant
Like most things in Atlantic City, Lucy the Elephant was created as a gimmick designed to attract potential buyers. The now-famous and oldest of America's roadside landmarks was the brainchild of real estate developer, James Lafferty, who is reported to have had several land assets in the sandy coast of South Atlantic City (which today goes by Margate). 
Initially named the Elephant Bazaar, Lafferty was inspired by Jumbo the Circus Elephant, the main attraction of P.T. Barnum's "Greatest Show on Earth' to create Lucy. In his 1882 patent submission, Lafferty explained that Lucy would also double up as a building. The body of the elephant would be floored and separated into a series of rooms. 
The legs of the elephant would contain the stairs that would lead visitors to these rooms situated in the body. To construct Lucy, approximately 1 million pieces of wood, 200 firkins of nails, 4 tons of bolts and iron bars, and 12,000 square feet of tin were utilized. Over the years, echoing the deterioration of Atlantic City and its once glorious casinos, Lucy was condemned and almost demolished to create room for a new condo building.
Thankfully, however, local activists were able to save her by raising the funds needed to restore her. Lucy was moved two blocks south of the city in 1970 to the spot that she currently holds today. These days, Lucy stands tall in all her glory at 65 feet thanks to her six stories. 
The Steel Pier Amusement Park
The Steel Pier Amusement Park has always been a staple in Atlantic City especially for travelers that are in search of good old family fun. The Steel Pier opened its doors almost a hundred years ago making it one of the oldest theme parks in the country. Once nicknamed "The Nation's Showplace, this old-timey theme park boasts more than 20 rides that can suit both the thrill-seekers, as well as those that prefer to watch from afar.
If you make it to Atlantic City, you can even get your picture snapped for the 'Gram' at the apex of Steel Pier's most thrilling ride known as The Rocket. At the Rocket, ultra thrill-seekers are typically shot up 225 feet up in the air at a speed of over 100 miles per hour, all of which takes a second and a half. The Ferris wheel, the bumper cars, the go-karts, coasters, and the double Decker carousel are some of the other gems available for your enjoyment.
The gambling
According to Kate Huber, chief editor at NJGamblingFun, 'There is so much more that you can do in Atlantic City nowadays especially for Millenials. Spend your day lounging away at the spa, splurge on a meal; but when it's all said and done, heading out to put your hard-earned paycheck on the line at a craps table will always be a good experience''.
Atlantic City is persistently and relentlessly trying to re-inventing itself in an effort to outlast other world-famous gambling destinations. It is no wonder that thousands of the world's best (and let's be honest, some of the world's worst) poker players head down to Atlantic City to enjoy the perks. Of course, some of the establishments just aren't what they used to be because a number of the more newly established casinos and hotspots simply do not have the swagger of old school enterprises.
At one time, Atlantic City had a total of 12 casinos at its heyday. Today, however, only a handful are left, which is great for anyone looking to escape the chaos of more popular offerings such as Vegas or Reno. Some of the spots still open today include the Borgata, Harrah's, Tropicana, The Golden Nugget and Bally's.
The Boardwalk
Atlantic City may be synonymous with gambling. However, if you are in the market for a bit of innocent fun, then the Atlantic City Boardwalk, which is the longest in the world, has never been a gamble. Contrary to popular belief, the Boardwalk was actually named after its creator Alexander Boardman, and not after the wooden floorboards that line this historic attraction. 
Four miles long, the Boardwalk was initially created to stop sand from blowing into the fancy hotels located in its vicinity. Today, the boardwalk is lined with bars, restaurants, souvenir shops, and of course, amusement park-style games to be enjoyed. 
While here, walk the promenade to get a sense of your surroundings. But while walking, you may want to keep an eye out for the seagulls, which fly really low especially if they spot food in your hand. If you are feeling a little lazy, consider summoning a rolling chair, which has been a staple of the boardwalk since the 1880s, to help you get by.
The freshly made saltwater taffies
Is Atlantic City even Atlantic City without its saltwater taffy? Created using flavored sugar that has been heated and pulled to give the taffy its distinctive chewiness, saltwater taffy is only made using a pinch of salt and not actual saltwater. 
The boardwalk boasts of 2 longstanding establishments that specialize in making saltwater taffy, namely James' Candy & Fralinger's Salt Water Taffy. At James' their saltwater taffy is still made like it was all those years ago using original recipes. 
However, Fralinger's taffy is said to rival all others with Joseph Fralinger being credited largely for Atlantic City's taffy success. Today, Fralinger's has over 20 flavors of saltwater taffy with chocolate, vanilla, and peanut butter being the most popular choices. Can't get enough while you are the boardwalk? Purchase a box of Fralinger's taffy to take home with you- it just so happens to be Atlantic City's most famous souvenir.
Final Thoughts
Despite its struggles today, Atlantic City is still the most popular beach destination on the East Coast. A great destination for gamblers, there are games to suit every level of proficiency and bankroll. And even when you take the gambling out of the picture, you will also be pleasantly surprised by the broad range of activities available for non-gamblers.