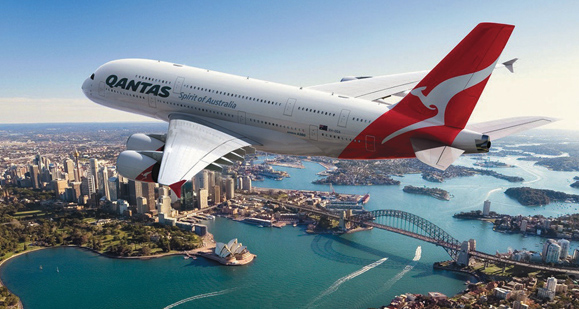 Fifty-megapixel DSLR? Click. Dual-voltage blow dryer? Looking good! AC adapter? You're totally plugged in now. But before you take off on your international journey, there's one more thing you're going to need, pretty much everywhere you go. But don't worry. It won't put you over your baggage weight limit. We're talking about a great travel credit card.
Cash Isn't King on the Road
You're going to have a lot of out-of-pocket expenses when you travel. And we mean that quite literally. From cocktails to car rentals, you'll be reaching for your wallet dozens of times a day. Every time you do, if you're carrying cash, you're taking the risk it will be lost or stolen. That's never any fun and has the potential to really put a damper on your trip. Moreover, the dollars you brought from home won't impress cabbies and café owners who expect Euros, rupees, or yen from their customers. And exchange rates and fees can seriously cut into the value of your cash if you're not on top of things.
Needless to say, when you're going abroad, plastic is the way to travel. Apart from being safer and easier to use than cash, the best travel credit cards can save you money, make the time you spend in airports and hotels more pleasant, and reward you with perks you can enjoy even when you've returned home again. That is, if you choose your card carefully and use it the right way.
The Ps and Qs of APRs
You're a savvy consumer. You take the time to search for the best deals you can get, whether you're looking for a car loan or a can of coconut milk. If you shop around for a travel credit card, the interest rates you see might make you wonder why we'd ever recommend getting one in the first place. Some cards charge interest rates as high as 25%.
The smart way to use a travel credit card is never to put more on it than you can pay off within a single billing cycle. Large purchases can earn you large rewards. So by all means, use your card to pay for expenses like airfare and hotel. But remember, those rewards may pale in comparison to the interest you'll have to pay if you let your balances linger for long. If you're extending yourself financially to travel and want to pay for your trip over time, one of the all-purpose, low-rate credit cards might be a better funding choice.
One other way you can get around the high interest rates some travel credit cards charge while still earning those enticing rewards is to apply for a card that offers a 0% introductory rate on balance transfers. Use your travel card to pay for high-ticket items, then move your balance to your no-interest card. You can buy yourself some breathing room for free then pay off your debt at a pace that's more comfortable for you.
Figuring Out Travel Card Rewards
Travel credit card companies are locked in a fierce competition for your business. One way they try to differentiate themselves is through the rewards they offer. But did they have to make it so complicated? You'll have to research and compare the reward systems attached to each card you're considering to figure out whether the rewards being offered are the ones you care about. Take note of how easy it is to get all you deserve, too. Some companies make you jump through quite a few hoops to collect. For example, some only reward you for certain purchase categories, like airfare and hotel bills. Some require you to fly on a specific airline or stay with a particular hotel chain. Unless you really love flying on Delta or staying at Hiltons, for example, we recommend you find a card that rewards you for every purchase you make. Then choose one that pays you back in cash, not miles or services. If you travel often, you may have already more miles than you can use in years.
Compare Bonus Offers
Another way travel credit card companies try to distinguish themselves is through their sexy introductory bonus offers. But like other types of rewards, one-time bonuses may come with restrictions. For example, you may be required to make a large minimum purchase before your bonus pays out—sometimes within a short period of time. Unless you can comfortably meet those minimums and, as we suggested, pay them off before you incur finance charges, a sign-on bonus may not be a worthwhile reason to choose a card.
Annual Fees Shouldn't be a Deal-Breaker
General-purpose credit cards often try to earn your business by charging no annual fees. That's not often the case with travel credit cards. In fact, many charge annual fees of $100 or more. Does that make them a bad deal? Not necessarily. Because some high-fee cards come with immediate credits than can reduce your total travel fees. You may be able to use those credits to offset baggage fees, in-flight purchases, or the cost of obtaining Global Entry or TSA pre-check status. You'll have to do the math for each card you consider, but don't write off a card that charges an annual fee too quickly. What you pay might turn out to be less than what you save.
What Matters Most to You?
Maybe you're just beginning to see the world and don't have a million miles banked. Frequent flier miles might just fund your vagabond dreams. Or perhaps you're constantly being called abroad on account of your career, and you're a little bit weary of it all. Privileges at an airport club, with the quiet, comfort, and cocktails that portends, might bring some much-needed respite during your frequent trips. Or maybe you'd like to bring your sweetheart along next time you make it to Paris. The annual companion tickets some cards offer can make that happen for you. It all comes down to what sets your sails aloft. Like travel itself, travel credit cards involve personal preference. So find the one that suits you best and puts the most fun in financing your adventures.