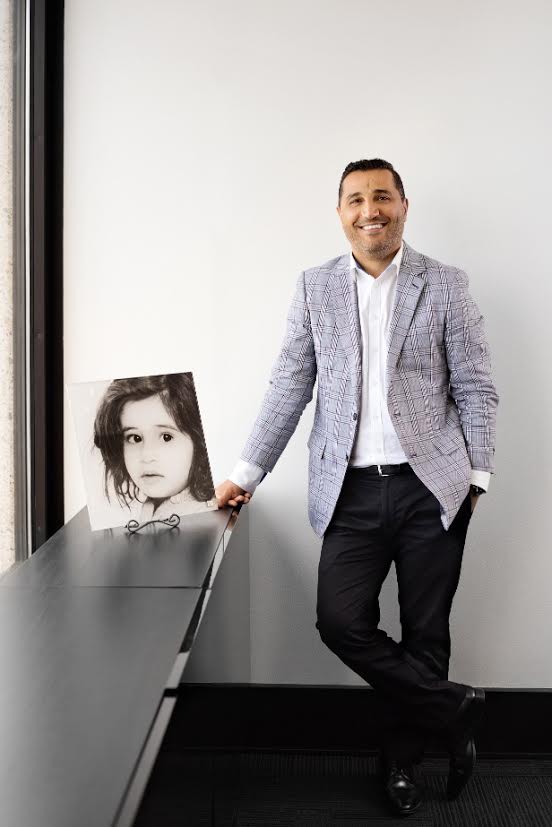 It is not uncommon for people to get the urge to splurge mid-year when they receive their annual tax return. While material goods are satisfying in the short-run, it is far more valuable to invest in yourself and make a positive difference in the long-run. A recent report this month by skills recognition and RPL (recognition of prior learning) specialist, Get Qualified Australia, has found that a mere 2% of people will be spending their return on education and upskilling. This is compared to 19% of people planning to spend the return on holidays and recreation.
Adam Wadi is the Founder of Get Qualified Australia. He has listed his top five ways to make the most out of your tax return below:
Start your own business
"Big dreams are usually the hardest ones to realise, but always the most important. Use your return to take the first step towards starting your own business. Regardless of whether the return goes into a dedicated savings account to reach this goal or goes towards securing a necessary qualification in business management, make it count. Once you have taken that step, there's the double benefit of earning small business (and/or home office) tax deductions, as well as the additional income from running your own business."
Get healthy
"Health = wealth. Every dime that goes into getting physically fitter and mentally healthier is money well spent. Invest your return into a gym membership, pilates course, therapist session, boot camp retreat or a membership for a meditation app."
Educate yourself
"I'm of the belief that no-one should ever stop learning and your tax return gives you the opportunity to be proactive in educating yourself. See an RPL specialist to see what qualification you may be able to secure through recognition of prior learning and previous work experience. You may be able to secure a qualification without having to do any study whatsoever, or alternatively you will save time and money by minimising the number of units you have to complete. Having a qualification/s opens up doors, whether it's getting a pay rise, a promotion, a better job or leading you to further study."
Dress career smart
"The old saying goes 'Dress for the job you want, not the job you have' and it's still an important one to remember. How you dress alters not only the image you project to others but also how you see yourself and therefore how you behave. Going on a shopping spree may not seem like the smartest way to spend your tax return but by taking a portion of it and investing in some signature pieces for work, you will actually be investing in your future. Dress to the nines and see how your boss, colleagues and clients treat you as a result. If you're struggling, invest in a stylist session or meet with a personal brand image expert. It's also worth looking into what clothing you can claim a tax deduction on. This is possible for a range of industries that require occupation-specific clothing. You may even be able to claim costs associated with laundry and dry-cleaning."
Learn how to save
"It may seem counter-intuitive to pay someone to help you stop spending money. However, you'd be surprised by how learning to budget and save pays off in the long-run. Take the time to find experts in this field such as a one-man-band or small business who will not charge an arm and a leg for their expertise. Trial the service for a period of three months and see how much you can save with a little bit of know-how and the pressure of being accountable to someone!"
About Get Qualified Australia:
Get Qualified Australia is Australia's leading skills recognition and RPL (recognition of prior learning) specialist. Founded in 2010 by Adam Wadi, Get Qualified Australia is the first business of its kind. Engaging GQA is extremely cost-effective, as it can potentially save up to 75% on their course fees, and years of their life that would have been spent in the classroom. Get Qualified Australia has 40 partners and 400 qualifications available to its customers across 29 industries. The business has helped to upskill tens of thousands of professionals, from tradies to executives.
GQA makes RPL simple, providing a time and cost-effective way to obtain nationally recognised qualifications based on existing skills and experience. While the Australian government offers a similar service to international students, this is the only business that works to help Australians upskill and better their future. GQA's services are available Australia-wide.
For more information visit www.gqaustralia.com.au