Written by

Tess Sanders Lazarus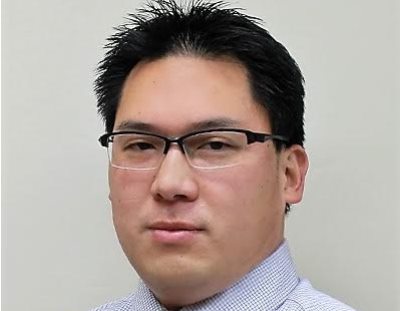 Accounting and finance expert and CEO of Platinum Professional Training, Jeff Poe, has good advice for job seekers looking to enter or re-enter the workforce, "add IT and technology skills to your list of skills or risk being overlooked for jobs."

In 2016, Australia's unemployment rate remained steady at 5.7% of the population, showing that with so many people looking for employment, job seekers need a competitive edge in order to secure employment. 
Mr Poe has extensive experience in the corporate finance sector and together with his team at Platinum Professional Training, he assists established finance professionals to accelerate their advancement in the industry and helps others to enter the workforce.
"I have witnessed unprecedented changes across the accounting and finance sector over the last few years due to advancements in technology," Mr Poe added today.
"Job seekers no longer just need the obligatory prerequisite degree, and on the job practical experience, they also need to have good solid skills in technology and the integration of technology in the workplace.
"In the corporate finance and accounting sector it is a brave new world compared to what it was even just five or ten years ago. There are constant updates on software, Apps and operating systems and if you have been out of the game for a little while, you run the risk of falling behind or being overlooked for advancement opportunities.
"When employers are hiring, they are looking for what you can bring to a business over the other person going for that job. Technology is the way of the future and job seekers need to embrace this.
"Finance firms need to adapt their services to meet the ever-changing needs of their clients and this is where job seekers can gain a competitive edge.
"This means learning as much as possible about Microsoft, cloud-based accounting software such as Xero, even free accounting software packages like Wave which are exploding across the SME market space.  This can really give a competitive edge in an interview if a job seeker can confidently talk about these new technologies in an interview.
"Rapid growth companies, including young businesses, are looking to grow as quickly as possible, so we as their accountants need to be able to offer financial solutions quickly and work with their systems.   
"Many smart companies are walking away from old style systems and instead are looking to more agile working environments and adopting technology such as cloud based options like Google Drive as an example.
"Any job seekers that can also problem solve through the incorporation or use of technology in the workplace, or help businesses utilise applications and technology that will help them outperform their competitors; these are the job seekers that will be positively considered over others.
"This also extends to university graduates.  Many think that because they have successfully completed their Undergraduate degrees in Accounting, Economics and Finance – that any other training is a waste but this is absolutely not the case.  Anything extra, even just certificates of proficiency in software, help graduates get a foot in the door. "

www.platinumaccg.com.au