Written by

Tess Sanders Lazarus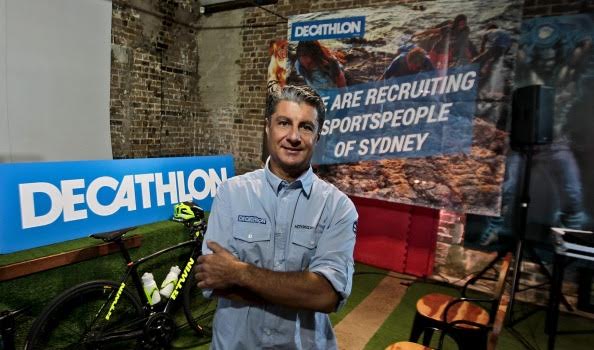 International sporting brand Decathlon today announced its arrival in the Australian market space at a press conference which was held this this week at Volt Fitness, Tempe in Sydney.  The brand is one of the world's largest sporting retailers, often likened to the Ikea of sporting goods, and originates from France.  With 1200 stores across the globe in 30 countries and 80,000 staff worldwide, Australia is about to get a taste of the global brand.  Set to disrupt the market with its own brands and low-cost products, Decathlon's Australian launch is likely to challenge known Australian retailers.
"We are very excited to announce the arrival of our flagship Australian store in Tempe, Sydney which will open in October and sit alongside Ikea," Mr Robinet said.
"We can't wait to give the Australian people a new option for their sporting goods.   We are committed to making sport accessible for most Australians.   
"Australians are some of the most active people in the world, the whole country is like a playground!  But at the moment, many Australians have to spend hundreds of dollars to get a quality product.   Decathlon is about to change this.   We offer high quality products at affordable prices with great service.   We boast over 70 sports under one roof and offer 7,000 plus models of different products.    
"Decathlon is coming to Australia to provide Australians with the largest choice of quality affordably priced sporting goods under one roof.   Our priority is to offer a low-cost product that matches up to the big-name brand competitors in quality.   
"We are also great innovators.   We have research and development facilities all over France to develop the latest innovative designs, registering up to 40 patents per year.
"The first Decathlon Australian warehouse store will be launched in October, in collaboration with Ikea, in Tempe.
"In 2018 we will continue to grow the brand across Australia with further store openings in Melbourne and other cities.
"At Decathlon, we believe that all products should be of premium quality in order to make sport more accessible to the everyday Australian.
"The Tempe store opening will also bring a host of new jobs to the area and we will continue to work in symbiosis with the local community to promote sport and healthy living.
"We will support the local community through partnerships and a strong emphasis on engaging local services to support our business operations and growth.    Decathlon is determined to contribute to the local economy and to assist Australians to participate in sport.    Sport is a key ingredient for good health, good relationships and community engagement."

www.decathlon.com.au