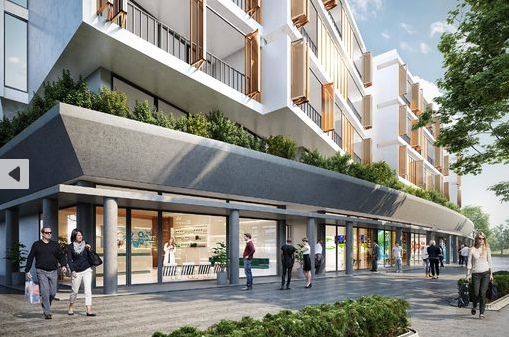 The construction industry has been one of the slowest to embrace many of the technology evolutions that have significantly changed other businesses and sectors. While traditional safety measures such as wearing helmets and using tool bags are still relevant, there are recent technology developments that are improving onsite safety too. These are some of the latest and future ways technology is being used to optimise construction site safety.
Drones

Unmanned aerial vehicles (or drones as they're commonly known) have literally taken off in many industries. In construction they are being used for a variety of purposes, making all such applications a lot safer. These range from site surveying, which is especially helpful on large construction plots, to inspecting structures and even for making promotional and safety videos. Site managers can use them to monitor workers and make sure they are all adhering to safety standards and to identify any areas that require extra work.


Communication

On any construction site, communication is key not just for ensuring a top job is done but also to avoid any safety issues arising. The increase in mobile phone usage has made this a lot better, more effective than using walkie talkies, while innovative communication technologies are being developed and implemented all the time. From headsets to wearable technology such as smart watches, it's now easier than ever for construction workers to stay in contact with each other when working.


Virtual Reality Training

Virtual reality is adding an extra dimension to health and safety training on the construction site. Aimed mostly at those new to the industry but also good for experienced construction workers, VR training allows the chance of accidents to be reduced before going onto a site. Creating realistic simulations of construction sites enables workers to familiarise themselves with dangerous areas, situations and potential hazards without the risk of being harmed. This could be for anything from simple brick laying to operating large machinery.


Smart Sensors

Onsite sensors have been developed that can be placed across any construction site to measure a range of different factors and emit warnings when certain levels get too high. These can monitor everything from temperature and noise to dust particles, with the warnings designed to reduce the exposure of potentially dangerous elements to workers. When dangerous exposure levels are reached the warning should mean construction workers move to a different area until it's safe enough to return. In other cases where excessive dust particles have been detected it may require the site to contact a professional in dust collector servicing Brisbane, to service the machine and rectify the issue.

These are just some of the fantastic ways technology is optimising construction site safety, with many more developments underway to reduce the number of accidents that occur in the industry across the world.