Written by

Rachael Mortimore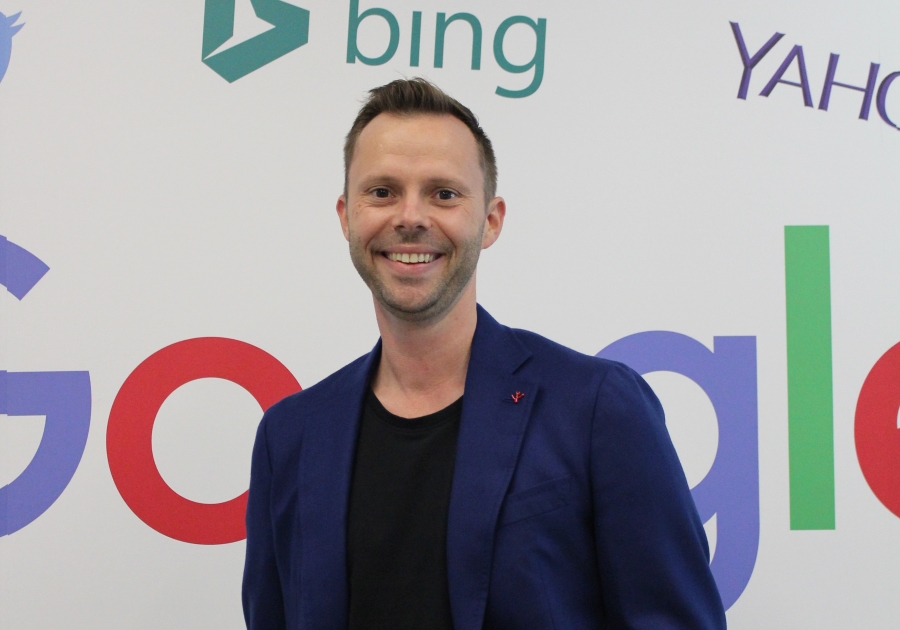 Ben Bradshaw, the founder behind Fortitude Valley based Disrupt Digital, has taken out the top title of 2018 Brisbane Young Entrepreneur of the Year.
Over 300 of the city's top young professionals joined together to celebrate the best and brightest in the active entrepreneurial scene at the 2018 Brisbane Young Entrepreneur Awards which took place at Riverlife.
The initiative recognises homegrown entrepreneurial talent in Brisbane aged under 40 who have built cutting edge businesses that are disrupting traditional industries and changing the business landscape.
Collectively, the Brisbane Young Entrepreneur finalists boasted a combined turnover of $240 million in the last financial year alone, and have created more than 1000 jobs.
This year is a milestone achievement for Bradshaw, who has been a finalist in the Brisbane Young Entrepreneur Awards for seven years, with 2018 finally marking the year he's come out on top.
The founder of Disrupt Digital edged ahead of winners across the 17 categories celebrated at this annual event, which was sponsored by HLB Mann Judd, Spruson & Ferguson, the Queensland Government's Advance Queensland, the University of Queensland, Capital B, Alex Correa Executive, Master Eventist and Screen Offset Printing.
The judges acknowledged Bradshaw's strong position in the world of digital marketing, with his company Disrupt Digital housing some of the most cutting-edge and disruptive technologies on the market.
"Ben is an impressive entrepreneur and continues to lead the marketing world in the digital and marketing space," says Dr Glen Richards, from Channel 10's Shark Tank and founder of Greencross.
"Disrupt Digital is going global, with business interests in Australia, USA, and Asia. This is a business with unprecedented growth!"
Founder of the Young Entrepreneur Awards Camilla Jansen congratulated Ben on the achievement and said this year's line-up of talent was the most impressive to date.
"Ben is the definition of a disruptive and innovative entrepreneur; a truly deserving winner of the Brisbane Young Entrepreneur of the Year Award," said Jansen.
"This year was incredibly competitive and showcased a diverse range of talent, every finalist should be congratulated and proud of their achievements."
In addition to the Young Entrepreneur of the Year award, Bradshaw took home the Digital Disruptor award, which recognises businesses at the forefront of disruptive technology that is rapidly changing the world we live in.
Bradshaw was joined by Thuy Lam, founder of technology start-up Blackbook.ai, who took out the coveted Trailblazer award – recognising an entrepreneur that has achieved exponential growth and is destined for major success.
Other winners included Karl Brown, founder of Instyle Solar and Rokkit Performance Marketing, who once again took home the Retail and Services award on the back of his win last year.
Brett Boulton, a well-recognised entrepreneur in the Brisbane building industry, who is building over 300 homes a year, secured the Property and Construction Award.
ALL WINNERS AT THE 2018 BRISBANE YOUNG ENTREPRENEUR AWARDS
Young Entrepreneur of the Year – Ben Bradshaw (Disrupt Digital)

Trailblazer of the Year – Thuy Lam (Blackbook.ai)

Startup – Thuy Lam (Blackbook.ai)

Professional Services – Daniel Wessels (Jacaranda Finance)

Marketing & PR – Hugh Rees (Expose Media and Inturo)

Technology – Peter Ward (Wardy Group)

Digital Disruptor – Ben Bradshaw (Disrupt Digital)

Retail and Services – Karl Brown (Instyle Solar and Rokkit Performance Marketing)

Specialist Services – Peter Matthews (Solar Service Guys)

Fashion Design – Alex Hainstock and Doug Hainstock (DVNT)

Legal – Katie Richards (Virtual Legal)

Hospitality and Tourism – Trend Meade and Matt Blyth (Celissa)

Arts & Culture – Nikias Leigh (Real Property Photography)

Influencer – Georgio Batsinilas and Aaron McAllister (FitazFK)

Manufacturing, Wholesale and Distribution – Hamish Ellingham and Sam Hardy (Peak Marketing)

Property and Construction – Brett Boulton (Bold Living)