Written by

Tess Sanders Lazarus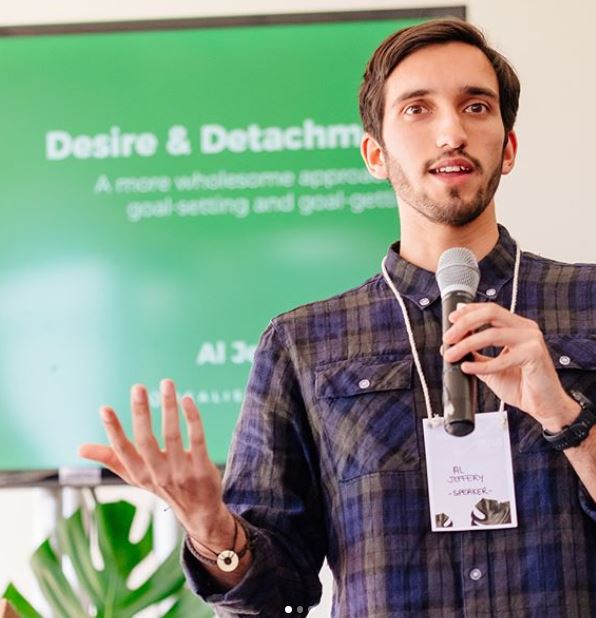 United Co., set in the heart of buzzing Fitzroy, is Melbourne's newest business and innovation centre with collaborative work spaces and luxury offices which has been masterfully created out of the bones of one of Melbourne's oldest commercial buildings on Smith Street.
The resultant centre, which feels much more like a precinct, is modern in feel, generous in size, rich in style and buzzing with the latest technology – yet sympathetic to its grand origins.   Original brick pillars  and other features such as the building's lift shaft have been retained and incorporated into the building's stunningly designed layout, further complemented by its luxurious fit out.  
United Co. is focused on becoming the heartbeat of business, innovation and impcat in Melbourne, if not, all of Australia.   It is focused on becoming the 'go to' business address for startups, entrepreneurs, businesses and creatives wanting to be connected with Australia's leading teams doing meaningful work.  
To achieve this aim, Al Jeffery has been appointed to the role of Community Architect and Welling Facilitator for the centre.
Al Jeffery is well known and well respected for his entrepreneurial achievements.  He is an international keynote speaker, cultural entrepreneur and facilitator who has spoken at TedX, been included in the Top 30 Australian Entrepreneurs Under 30 list and twice nominated for Young Australian of the Year.
He is known as a divergent thought-leader bringing together solutions intersecting human performance, community, innovation, wellness and sustainability.   He has worked with the likes of Apple, AusPost, Telstra, Deliveroo and more, and is sought after to work with leading social enterprise, B-Corporations and companies seeking to develop connected cultures that foster wellbeing and creativity to positively shape the future.
"I am delighted to be part of the United Co. team.  As someone who is passionate about the intersection between entrepreneurship, innovation, impact and wellbeing, I am looking forward to building United Co into a thriving space for growth," Jeffery said.
"United Co. is a unique opportunity for entrepreneurs and small to medium sized businesses to be part of what is quickly becoming one of Australia's leading collaborative work spaces and is attracting interest from all over the country.
"Our focus is to build a community which houses some of the greatest and most forward thinking minds in business – supported by services, initiatives and facilities which offer collaboration and connectedness with a focus on health and wellbeing."
Since opening, United Co. has reached out to various professional bodies, local meet up groups and business networks, offering meeting and gathering spaces free of charge.
"By offering spaces for local business networks to hold activities for either free or very low cost, we are helping to foster a culture of collaboration across the broader business community and at the same time, introducing everyone to the wonderful range of services we offer here at United Co," Jeffery said.
In the coming month, United Co. will be launching its range of curated and high quality networking and educational events to gather the community of organisations, entrepreneurs and creatives who would like to be part of the buzzing community.
"United Co. is driven by creating human-centred spaces that drive community, innovation and impact. Supporting not only our businesses, but also the people in them is what we are here to do," Al Jeffery added.
With the addition of Al Jeffery to its team, United Co. is aiming to fast track its growth as Australia's leading entrepreneurial precinct and preferred co working business address.