Written by

Tess Sanders Lazarus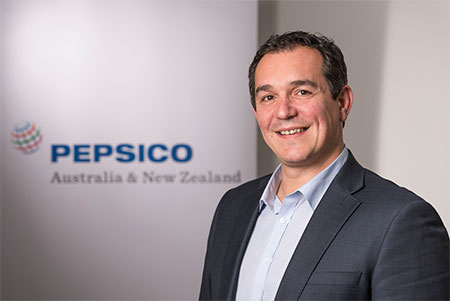 Australia's top leaders and CEOs converge on Sydney to share their insights and mentor future leaders
Some of the top CEOs and business leaders will converge on Sydney on 24 November to speak at the 21st Century Leadership Summit which is being held at UNSW Sydney.
The Leadership Summit is an intensive one-day event and will feature high profile speakers including Danny Celoni, CEO, Pepsi Co, Australia and New Zealand, Vivek Gupta, Vice President and Managing Director, Procter & Gamble (P&G), Australia and New Zealand, Major General, Fergus McLachlan AO, Commander, Australian Army, and Professor Ian Jacobs, President and Vice Chancellor, UNSW Sydney, among many others. 
The focus of the summit is leadership in the 21st century and the key themes will include leadership, digital disruption, diversity and inclusion.  Apart from keynotes, three panel discussions will focus on these topics with relevant leaders, like Samantha Turner, Diversity and Inclusion Lead for the Westpac Group and Victoria Park, Diversity and inclusion Director at PwC.  Tickets are currently on sale and up to one thousand people are expected to attend ranging across the business, education, government and community sectors.
Last year, proved to be a great opportunity to network among an audience made up of professionals from over 60 leading companies and students from 30 leading academic institutions.
"I am extremely proud to be delivering such a significant leadership development event for aspiring young  leaders," Shahid Majeed, founder and CEO of E-LEAD, said today.
"By bringing together some of the most successful CEOs and leaders to share their views and thoughts on leadership, summit attendees will gain rare insight into how successful leaders think and behave and what kinds of characteristics 'leaders of tomorrow' will need to have in order to navigate leadership in the future.
"Our leaders of tomorrow will need to fully understand how to embrace diversity and achieve inclusion.   They will need to understand how innovation and digital disruption is going to affect our lives, our work places and our behaviours.
"These things are essential if our future leaders are going to lead our businesses, communities and economies in a truly meaningful, harmonious, respectful, and responsible way.
"Many of the speakers will provide valuable insight into leadership within their organisations.   Vivek Gupta, will explain how P&G embraces diversity and inclusion to reflect the diverse needs of consumers and harness the unique skills and voices of all employees."
As one of the world's largest manufacturers of consumer brands, Vivek Gupta's insights into P&G are expected to be one of the highlights of the event.
The leadership summit is the brainchild of Shahid Majeed, founder and CEO of E-LEAD. E-LEAD is a global centre of excellence for leadership, engagement and development – providing a broad range of leadership programs for high school and university students as well as young professionals.  It is an Australian organisation devoted to enhancing the capabilities, aspirations and impact of future and emerging leaders, with a strong emphasis on ensuring access among participants from disadvantaged and minority group communities.
Shahid Majeed is a globally renowned leadership professional.  His resilience, resourcefulness and strong team have been paramount in the development and delivery of the summit.  It is one of the first of its kind to attract such a high level of support from across the corporate sector.
Further information about the event can be found at: