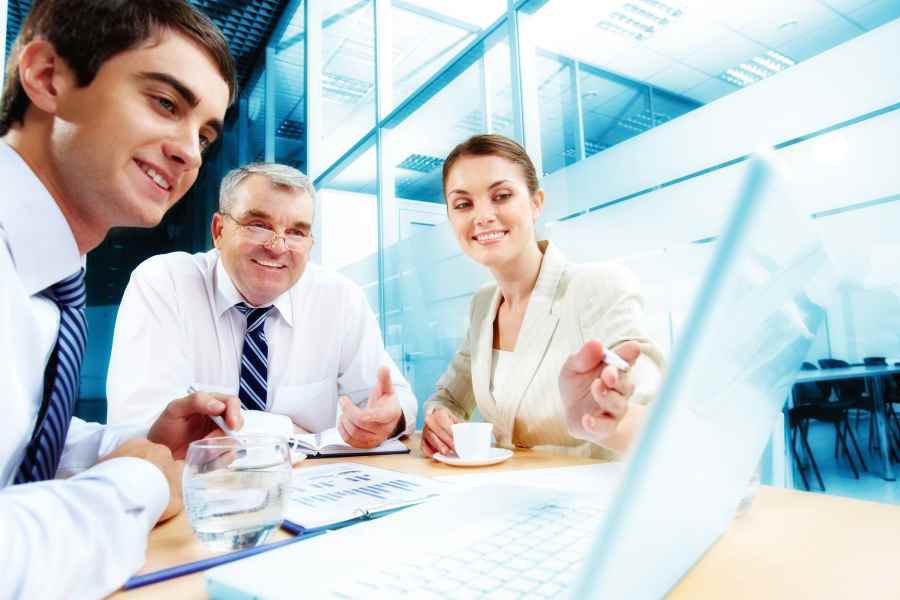 As an employer, there are many things it takes to hold a business together. As well as ensuring you market it and keep a steady stream of income, managing your employees effectively is also critical to your success as a business too. In light of this, whether you're a manager, in the HR department or the owner of a business, you should strategise and think about how best you can meet their needs. Often, you need to think about what will make them work more productively. Consider the below-given tips as ways to improve the work environment for employees.
Before you can improve the workplace for employees, you need to know what exactly they need. Once you've done that, you can go on to fill out an employee review for all of your staff on a quarterly or annual basis. When you meet with each employee, discuss the review and explain their strengths and weaknesses. It's also critical that you open up the ground to them to let them address any concerns and challenges that they may be having. Taking note of their needs should help point you in the right direction regarding how you can make the work environment better for them.
Get Comfortable Furniture
A significant part of the work environment is getting comfortable furniture. This is because unless they happen to be on the go pitching to clients, they likely spend a significant amount of time in front of their computers or at a workstation. This could have several negative implications on their health over time. For instance, sitting for long hours could result in weight gain and obesity. Think about how you can encourage ergonomics by improving the furniture employees use. Ideally, you want to get more comfortable seating and workstations. View here to see other benefits of ergonomics in the workplace.
Seeing as long hours are spent in the work environment as mentioned above, healthy snacks are an additional way to improve the work environment for your employees. Their well-being should be important to you, so try and think about how you can support it through food. It is advisable that if it's within budget, provide your workers snacks that will help them perform better in the workplace. Here are a few ideas for healthy workplace office snacks.
Almonds - One great snack to consider adding to the kitchen or snack table in your office is almonds. A study found that if you're able to eat 1.5 ounces of almonds as a snack daily for four weeks, it could help suppress hunger between meals because of the fiber, protein and unsaturated fats it contains. This could help employees with hunger pangs which can be distracting and affect productivity.
Blueberries - Seeing as blueberries are high in fiber and hydrating, they can help lower cholesterol, control blood sugar levels and maintain a healthy weight. In addition, it's filled with proteins, so like almonds, they should help control hunger and keep employees focused.
Veggies with Hummus - Another fiber-filled snack to try is veggies with hummus. This could help them meet their daily vegetable goals and which can be tough when they're plowing through work. Hummus is packed with plant-based proteins which come in a number of different flavours.
Apples and Peanut Butter - Apples are a fruit that comes in different varieties and are sweet as well. You could provide them with peanut butter as a fiber-rich and antioxidant filled snack for staff. Remember to use natural peanut butter because it doesn't have any added sugar making it both tasty and healthy.
Include an Open-Door Policy
If you want to improve the work environment for employees, you need to think about creating an open stream of communication. They should be able to express themselves and give their input freely, especially when they're facing challenges. One of the ways you can do this by creating an open-door policy. This means that you should clearly communicate with employees letting them know that whenever the door is open, they can come in and floor any issues they have. In addition, always listen intently and put measures in place so that you don't have endless interruptions that become distracting.
Create Opportunities for Growth
One of the things you should be aiming for when you have employees in an office is productivity as this is vital to the growth of your organization. To improve productivity, sometimes you need to create opportunities for growth. This can be done by offering training programs or funding educational courses. Also, give them chances to build their skills by providing them with more challenging tasks or roles.
Technology is another way that you can make the experience in the workplace better for your workers. Often, they aren't able to achieve as much as they need to because of the mundane tasks that they're bogged down with. Try looking for software, tools, and equipment that you can afford to introduce. For instance, if you want to avoid lost messages and miscommunication between team members, you could try Chanty.
No matter how many things that you put in place to improve the work environment for employees, only they can tell you how effective it is. You should, therefore, try getting feedback from them to find out how well the ideas you're implementing are working. In addition to what it can do for you, workplace feedback is valuable because it can also have a positive impact on the career of employees. When trying to get feedback, you can try a ready-made survey or a questionnaire that they can fill on platforms like Survey Monkey.
If you want to improve the work environment for employees, you've got to put yourself in their shoes. Think about what they need to thrive and as mentioned, take the necessary measures to implement them. As a result, you should find you have employees who are in it for the long haul.