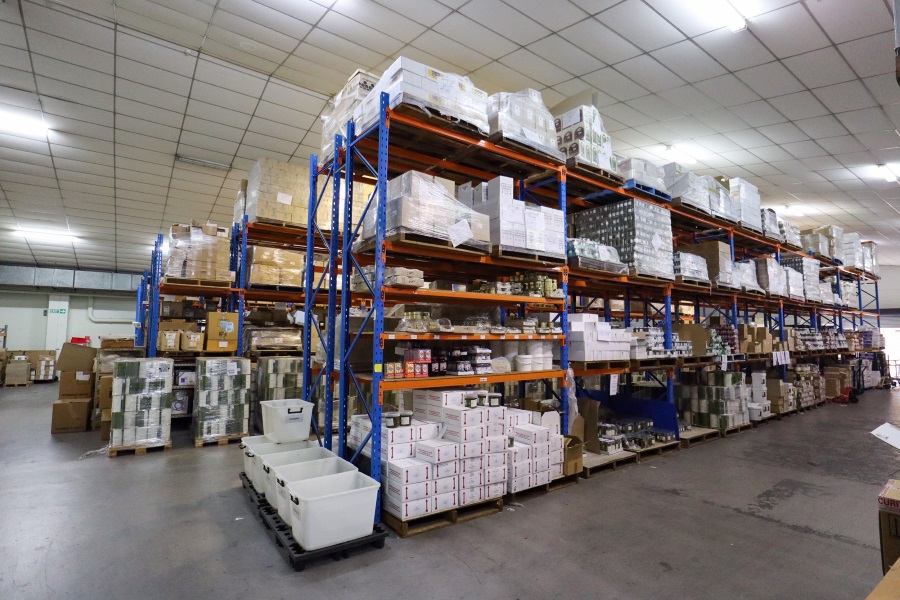 Up to 80% off at The Essential Ingredient Warehouse Sale
Get your Christmas shopping sorted early this year at The Essential Ingredient warehouse sale in Alexandria on Saturday 10th November, with discounts of up to 80% off R.R.P.
Featuring heavily discounted professional-grade kitchen equipment, incredible stoneware, beautiful tableware and more, The Essential Ingredient's Warehouse sale is the perfect opportunity to stock up on gifts for Christmas, or for chefs, cooks and foodies to replenish or upgrade their own kitchen wares.
Clearance items will include The Essential Ingredient's own line of china plates, bowls and tableware, frypans and other commercial-grade cookware from highly regarded European brands like De Buyer and Silampos, terracotta kitchenware and cookware from famed Spanish brand Graupera, tableware by Pordamsa and Vista Alegre, kitchen gadgets, ingredients and food, plus many other amazing specials on well-known and highly valued brands, including items from more of Europe's finest manufacturers.
"There was so much interest in last year's warehouse sale we had to do it again. Whether you're a chef or a home cook this is an incredible opportunity to get a hold of some amazing brands at remarkably low prices." explains Syd Weddell, Managing Director of The Essential Ingredient.
All clearance products will be discounted from 30% up to 80% off R.R.P. These are genuine discounts, with no pre-sale mark-ups – the sale is taking place simply to make room for new stock.
Sale items will be available on a first come, best served basis, with no rainchecks or holds available. This truly is an exceptional opportunity to purchase superb kitchen and table products at an incredibly discounted rate.
Event Details:
The Essential Ingredient Warehouse Sale
9am – 4pm, Saturday 10th November 2018
Rear of 48 O'Riordan St Alexandria – entry via William Lane
About The Essential Ingredient
The Essential Ingredient is Australia's home of quality foods, professional-grade cookware, culinary books and exciting cooking classes. For over 30 years, they have been inspiring better cooking with expert advice and a commitment to service, supplying home cooks and professional chefs alike. The stores, located in Albury, Canberra, Newcastle, Orange, Rozelle, Prahran and South Melbourne, continue to inspire with a comprehensive range of quality foods, cookware, culinary books and a growing selection of hands-on cooking classes. For more information, visit http://www.essentialingredient.com.au.