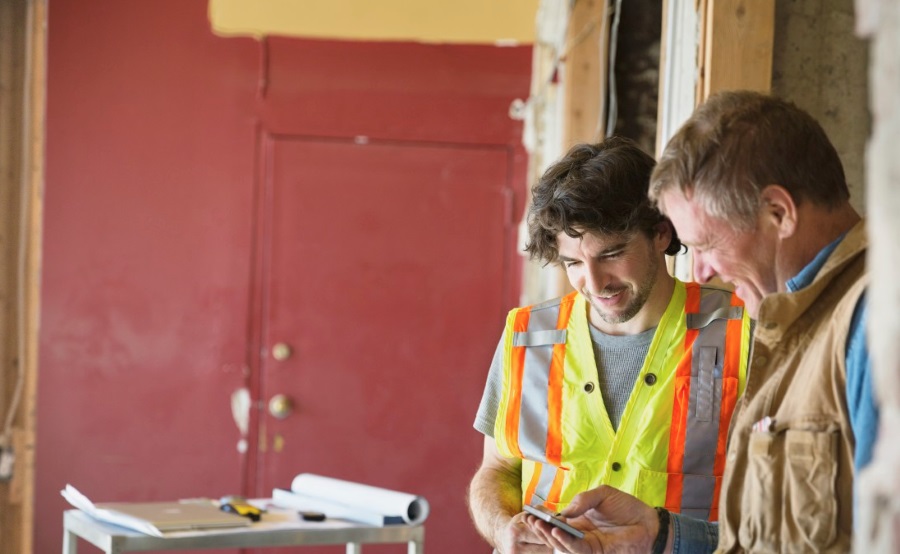 The integration of the two platforms simplifies the accounting process for small businesses and accountants, making tax time a breeze

The new feature is one of several introduced by Invoice2go to save small business owners time
SYDNEY - Invoice2go, the world's top-selling mobile invoicing app, today announces it has integrated with small business platform Xero to further simplify the accounting process for small business owners, and the self employed.
Invoice2go users will now be able to automatically sync invoices and clients to their Xero account. Once the two accounts are linked, each invoice sent from Invoice2go, complete with line items, client details and tax information, automatically updates in Xero.
The integration eliminates the need for users to manually create an invoice and client details in both Invoice2go and in Xero, and ensures a comprehensive account of issued invoices is kept across both accounts, simplifying tax time. It comes as the company looks to new ways it can provide small businesses all the tools they need to manage their cash flow, get paid sooner and maintain a healthy bottom line.
"We're pleased to offer our customers a more simplified accounting process by integrating with Xero. We pride ourselves on continually working to improve customer experience so they can spend less time on the papertrail, and more time doing what they love," said David Morrison, Director of Product, Invoice2go.
As well as integrating with Xero, Invoice2go has recently introduced Time Tracking and Appointments features, enabling it's users to take more control over the billable time they spend on-the-job, and manage their customers and appointments more efficiently.
"Time is money for small business owners, and from day one we have set out to help people get paid and save time in the process. Appointments, Time Tracking and integrating with Xero are all ways we can help our customers get paid more efficiently for their time spent on a job, keeping their accountants happy with up-to-date paperwork at the same time," said Morrison.
About Invoice2go
Invoice2go is the mobile invoicing app that gives small businesses, and the self employed, control over their time and business. Offering the most straightforward way to run a business, Invoice2go brings together all the tools needed to get the job done: From winning jobs, tracking estimates and payments, and offering customers the ability to pay any way. The company was started by a small business owner who came from a family of tradespeople, and wanted to help them streamline their invoicing. Today, Invoice2go's popularity has spread around the globe, with more than 250,000 small business owners in 160+ countries using the app to send $24 billion in invoices every year.
To create a free account, go to https://invoice.2go.com, or download the app from Google Play, or the Apple App Store.