Lead generation is critical for continual growth, but let's face it; the truly hard part is committing to a regular process. After all, we all know that blogging, posting to social media and email marketing can help, but many sales executives and marketing experts have no idea how to develop a consistent
lead generation
process. Breaking through this roadblock can lead to big success, and we're here to help you create a viable process for boosting your qualified leads.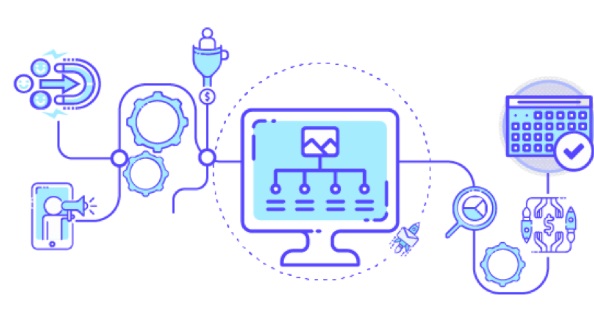 Make a Realistic Plan
Everyone wants to believe they can accomplish anything. However, taking a more realistic approach will make it easier to stay on task. As Inc. pointed out, creating small goals and upscaling over time is by far the best way to improve the professional and personal areas of your life.
Use Technology to Your Advantage
There are tons of tools available to help you with your lead generation goals, ranging from smartphone apps to lead generation management software. If you're not going to use this technology, you'll probably be much better off turning your lead generation over to experts who know exactly how to oversee the cultivation of new leads.
A social media scheduler is a very handy piece of technology that anyone can use. It's wise to choose a scheduler that includes all of your social media platforms. From there, you can schedule tweets for the entire week or month at one time, along with setting up your Facebook and Instagram posts. If posting to social media is something you usually dread or put off, this option will definitely be a lifesaver.
Most blog providers and email marketing software will also give you the ability to schedule your content far in advance. You might find that dedicating a few days per month to this aspect of lead generation allows you to produce a lot of content without having to chip away at it bit by bit on a daily basis.
Stay Updated with Lead Generation Changes
Making a plan and scheduling your posts and other marketing blasts is a critical component of consistency, but you also have to avoid letting your message get stale. Be sure to revise your advertising monthly and also take some time to review the latest changes in lead generation.
Has a new piece of technology made lead generation even easier? Consider switching to it. Has a new social media site started generating a lot of attention? Set up a profile and add it to your lead generation process.
Always Focus on Quality over Quantity
Everyone has experienced the disappointment of discovering that most of their newly generated leads aren't viable. Experimentation is always the key to figuring out where you should spend the majority of your marketing and lead generation budget to get positive results. Ideally, your sales team should receive a list of leads that are in the market for your products or services and are in the right income bracket to afford them.
Avoid spinning your wheels by continuing processes that don't work. For instance, even though a strong social media presence is necessary, don't spend a bunch of time or money on a site that's proven again and again that it's not generating solid leads. Instead, switch your focus to the sites that do boost your bottom line.
Tying the Pieces Together
Lead generation is never a one-step process, but you can simplify it by making a plan you can actually stick to. Incorporate scheduling technology or the assistance of lead generation experts to keep your message in front of potential clients at all times. At the same time, don't be afraid to cut your losses if a specific portion of your process isn't working.