Written by

Charlotte Hartley-Wilson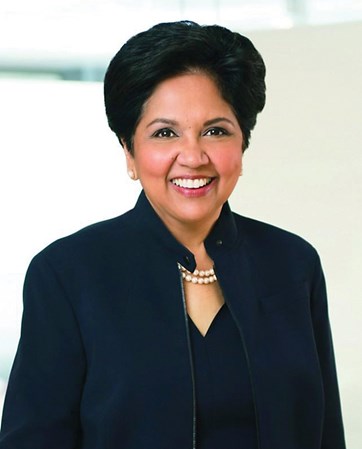 PepsiCo's powerhouse Chairman and former CEO to visit Melbourne and Sydney for exclusive leaders' dinner series
Leading Australian business events provider, The Growth Faculty, will bring Indra Nooyi to Australia for two exclusive dinner events designed to inspire and inform Australian business leaders in June 2019.
Recognised as a true business powerhouse, Indra Nooyi, directed PepsiCo's global strategy for more than a decade. During this time, Nooyi's forward thinking and adaptive response to business conditions and consumer expectations allowed her to grow the brand's revenue from $35 billion to $63.5 billion and share price by 78 per cent.
Indra has appeared twice on Time's '100 Most Influential People In The World' list and held the top spot on Fortune's '50 Most Powerful Women In Business' list for four consecutive years between 2006 and 2010.
Tickets for An Evening with Indra Nooyi leaders' dinner in Melbourne (Monday 17 June 2019) and Sydney (Tuesday 18 June 2019) are on sale via www.thegrowthfaculty.com.
Underpinning Nooyi's success is her hallmark motto to "do well by doing good". Nooyi's Performance with Purpose strategy was a key driver behind PepsiCo's sustained growth which responded to the demand for more nutritious products, a reduced environmental footprint and commitment to creating positive relationships with the communities the brand serves.
"Indra's business and FMCG experience is unparalleled. During her visit to Australia she'll share experiences from the frontline about driving sustainable growth during times of disruption, the power of design thinking and innovation and the business of brand reinvention," says Karen Beattie, The Growth Faculty's Managing Director.
"Audiences will also get the opportunity to learn about Indra's purpose-driven leadership style, lessons in resilience and the leadership essentials every CEO should consider for the next five years," continues Ms Beattie.
Indra's visit is part of The Growth Faculty's Leader to Leader series which gives Australian business leaders the opportunity to gain knowledge and insights from the world's most prominent and celebrated CEOs.
"From Simon Sinek to Jim Collins to Martha Stewart, The Growth Faculty is dedicated to delivering powerful learning opportunities to leaders and their teams." says Ms Beattie.
Whether in business, politics or striving for personal growth, The Growth Faculty provides access to globally recognised influential speakers to grow leadership skills, navigate disruption and learn from individuals who have overcome challenges to drive real growth.
Previous events presented by The Growth Faculty have included headline speakers Hillary Rodham Clinton, Simon Sinek, Malcom Gladwell, Jim Collins and George Clooney.
For more information, ticketing prices and event details, visit The Growth Faculty website, Facebook, Twitter and Instagram pages.
An Evening with Indra Nooyi; Leader to Leader Dinner Series
Venue: Melbourne Convention and Exhibition Centre, Melbourne, Australia
Date: 6.30pm, Monday 17 June 2019
Ticket options: Tickets available from $895 via www.thegrowthfaculty.com
Venue: International Convention Centre, Sydney, Australia
Date: 6.30pm, Tuesday 18 June 2019
Ticket options: Tickets available from $895 via www.thegrowthfaculty.com
About The Growth Faculty
The Growth Faculty is a leading provider of world-class education for entrepreneurs and executives of dynamic Australian companies. The company provides access to the world's greatest business minds, offers highly effective tools and programs to help drive growth, and addresses relevant issues facing business today and in the future.