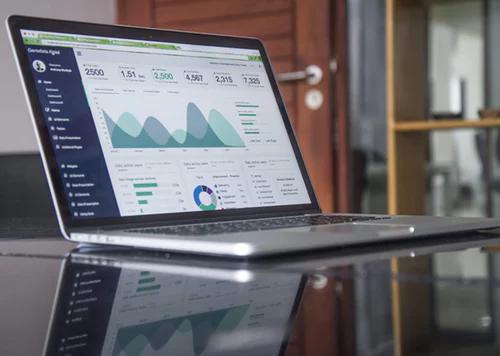 Digital marketing is all about employing various online practices including digital advertising, email promotions and online brochures. The best digital marketing company comes up with innovative promoting campaigns that aids in your company's overarching goals. It is a diverse area that you, as a business can reap great benefits from.


What are the Advantages of Digital Marketing?
Unlike most offline promoting efforts, the digital marketing activities permit marketers to determine your target audience! If you have given an advertisement in the newspaper, it may definitely have been a troublesome journey for you to estimate the number of readers who have actually flipped to that particular page. So, you won't be able to figure out the sales that resulted from this ad campaign.
On the other hand, with digital marketing, you'll be able to find the ROI for all online campaigns. But, before that, you need to research on its types that can complement the nature of your business. Accordingly, you need to come up with a digital marketing strategy that you think will work in your favour.


Search Engine Optimisation (SEO)
SEO is the method of optimising content or websites in order to increase your ranking on various search engines like Google. Search engines rank based on the keywords as well as the inter-links that redirect to your website. This means, SEO has a wide scope and you can divert your efforts towards keywords and content development in a way that you end up getting improved ranking on the major search engines.


Content Marketing
Content marketing aims at building relationships with potential customers while providing information that turns out to be in their interest. The channels which will play a vital part in your content marketing strategies include:
Web blog posts
EBooks and whitepapers
Infographics
Online brochures
Social Media Marketing
Social media marketing promotes your content on various social media channels in order to create awareness of your brand, drive traffic as well as to generate a lead for your business. The channels you'll be able to use in social media marketing include:
Facebook
Twitter
LinkedIn
Instagram
Snapchat
Pinterest
Google+

Affiliate Marketing
Affiliate promoting is all about a performance-based style of digital marketing. Unlike PPC advertising, here you have the organic traffic whom you to try to convert into a potential customer. The affiliate marketing lets you have higher conversion rates sometimes; however, you need to keep a good budget for every conversion that the affiliates make.
The best example of affiliate marketing includes the promotional content written by the fashion bloggers and celebrity endorsements that influence the target audience to use the specific merchandise.


Marketing Automation
Marketing automation refers to the package that serves to automate your basic marketing operations. Several marketing departments will be able to automate the repetitive tasks that they'd otherwise do manually, such as:
Email newsletters
Social media post programming
Contact list change
Lead-nurturing workflows
Campaign chase and report

Pay-Per-Click Advertising (PPC)
Similar to SEM, there are different styles of PPC advertising that conjointly describe promoting strategies, wherein the trafficker pays for every click on a link to a website. Apart from search engines, most social networks provide the chance for pay per click advertising. Your ads are visible to your targeted social media users through their feeds.


Program Marketing (SEM)
While SEO describes the method of obtaining unpaid traffic from search engines, program marketing (SEM) refers to the paid traffic from search engines. The best example of this is Google Adwords.

Inbound Marketing
Inbound marketing follows the approach of "full-funnel" to attract and engage the target audience by creating informative and engaging content. You'll be able to use each digital marketing plan to draw your potential customers in through inward marketing strategy rather than outwardly pushing your brand in the hope of generating leads.

Can Digital Marketing be applied to All Types of Businesses?
Digital marketing is bound to work for any business - regardless of which industry it belongs to. It doesn't matter at all that what industry your company belongs to. It will enable you to identify the buying behaviour of your target audience by delivering valuable online content. However, this does not imply that every business will devise a single strategy; in fact, it will differ according to the type, nature, needs and budget of every business.

B2B Digital Marketing
If your company is business-to-business (B2B), online lead generation should be your main focus when it comes to digital marketing. The digital marketing can aid your sales team by generating quality leads via the website and other supporting digital channels.
Not only your website, but B2B digital marketing should also involve other business-focused channels like LinkedIn in order to ensure that you are making the most out of your online marketing efforts.

B2C Digital Marketing
If your company is business-to-consumer (B2C), the goals of your digital marketing efforts lie in drawing the target audience to your website and converting them into potential customers. Here, you nullify the conventional method of salesman going door-to-door for marketing your product or service.
This way, you will not only be able to get the organic leads but will also specialise in accelerating the buyer's journey by redirecting them to your website and closing the deal. Well, this implies that your website must have a strong call-to-action so that the customers can resort to you, in case of queries - thus, enabling them with the smooth and flawless buying process.
For B2C corporations, channels like Instagram will prove to be of additional value for your business other than business-focused platforms like LinkedIn.

In short, with these different types of digital marketing, you really can devise a strong marketing strategy to work in favour of your business.