Written by

Annette Densham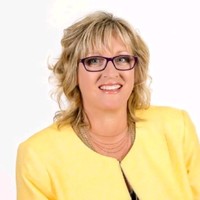 New ABS stats show Hope Island is an entrepreneurial hot spot with a 15% increase in sole traders over the past 12 months.
Small business advocate Paula Brand said the figures support what she has been saying for five years. "Home based, mobile and online business will be and are where most of the business is being done. It is time to accept this and look for ways to accommodate this growth.
"Councils need to stop building shop fronts and change zoning and business support groups need to change their membership packages because these types of business do business differently. Now it is time to play catch up."
Brand's Small Business Expos, which have been running for over five years, saw this. "I knew these businesses would need somewhere to come together to connect, collaborate and to sell," she said.
"Last year, alone, the Expos helped generate over $6 million in sales amongst these home base, mobile and online businesses.
"When I started the Small Business Expos five years ago, I could see there would be a major shift away from bricks and mortar and shop fronts to the home. This is despite being told that these businesses would never be more than hobby businesses.
"That mindset that a home-based business is a mum sitting her kitchen table pottering around with hobby is so far from the truth. There are multimillion-dollar businesses being run from homes across the Coast.
"Australians want to work for themselves and they are leaving corporate lives and jobs to do that. When you get down to the grassroots, sole traders are enterprising and optimistic about the opportunities that present themselves. We have seen this through the expos, with increasing exhibitors and visitor numbers. There are a lot of clever, innovative and creative people out there.
The ABS figures released show a jump from in sole traders from 10,000 four years ago to 66,000 in 2018.  And it is regional areas like the Gold Coast that are experiencing the biggest booms. It also revealed sole trader businesses across Australia are up 7.3% or 42,841 businesses and over 23% of all business started in in 2018 were sole traders.
Outside the major cities the BYOB hotspots include Ulladulla 116 or 18%, Torquay up 76 or 7%, Hope Island up 162 or 15% and Victor Harbor up 36 or 6% and which compare with national growth of 5%. 
Brand said in a joint survey with UQ three years ago found a strong preference of home-based workers to have more opportunities for local networking, collaboration and face-to-face interactions. "They want to connect with other home-based workers living nearby, not only to work together but also to improve their work/life balance and life satisfaction," she said.
"The release of the ABS statistics reinforce that contemporary homes should be designed to cater for home-based work (office room, separate entry for clients/customers, additional parking spaces). Also, neighbourhoods should be home based work-friendly (promote walkability, cycling, include co-working spaces with access to meeting rooms, printers, shops with office supplies, more dining options).
2019 Brisbane Small Business Expo – 4th April
2019 Gold Coast Small Business Expo – 23rd May
2019 Moreton Bay Region/Brisbane North Small Business Expo – 5th July
2019 Toowoomba Small Business Expo – 3rd October 
2019 Logan Small Business Expo – 30th August
2019 West Brisbane and Surrounds Business Expo – To be announced