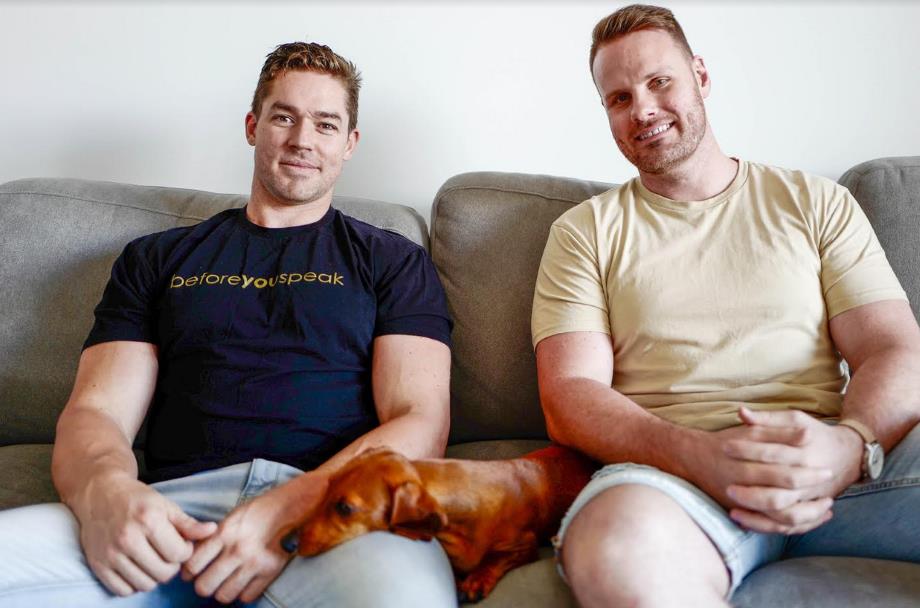 Try ordering a "coffee" and chances are you'll be met with a bored eyeroll and the expectation to specify "how" you'd like your coffee. Will it be, cold-drip, filter, nitro, hell let's go old school and order a flat white!
Ten years ago, a simple order of a cup o' joe would be sufficient, but not today. Today, the drinks list of a cafe is as long as the food menu.
The coffee industry is worth $100 billion globally and growing 5.5% annually and we have two Australians who can take some credit for contributing to the diversity of coffee as well as the growth.
Jaryd Terkelsen, a qualified Personal Trainer and Ash Bisset, an Exercise Scientist have reinvented the humble bean and increased its caffeinated potential. The result, Before You Speak Coffee, which in its second year of trading is on track to hitting a revenue of $4 million.
Turns out you don't need to be a barista to know a thing or two about coffee and how it should be served.
Before You Speak coffee packs an intended punch. Each sachet includes single origin Columbian Arabica coffee, Siberian ginseng, turmeric, black pepper and MCT oil.
If coffee was your vice, it doesn't have to be knowing that theses superfoods are included. The taste? Surprisingly delicious.
After 10 years in the health and fitness industry, the two 30 year-olds saw a gap in the market and wanted to create a superfood infused coffee to help people get the most out of their morning brew as well as their day.
It's clearly working for them with over 500 stockists in Australia and new products rolling out.
Australia may be known globally for its barista coffee, however market researchi found that 75% of coffee consumed is instant. Marry this with a booming fitness industry worth $2.4 billionii and you can see why Terkelsen and Bisset have hit the sweet spot.
What's next for the duo?
"Our growth has come mostly from the fitness industry, but we've now ventured mainstream with the release of a collagen based coffee, tailored for the beauty industry".
A coffee that supports health, skin & nails doesn't seem so crazy when you also have turmeric lattes, rainbow lattes, matcha lattes, activated charcoal lattes and the list goes on, like we said, it won't be long until drinks surpass the food listed items.
An expansion into the US market is launching in the next few months for Beforeyouspeak, taking the American coffee market by a storm.