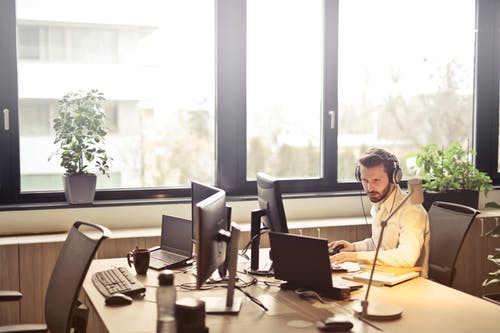 There are a lot of influential voices out there who claim we are living in the Golden Age of startups and entrepreneurship, and you know what – they are right. These days anyone with good enough of an idea and the ability to create buzz can try their luck in the business arena. However, startups are not forged only by good ideas, the talent for marketing, or even sheer proficiency.
Startups need to have a developed infrastructure as well, and this is the problem even the most talented entrepreneurs aren't always able to address. Let's take a look then at some of the departments your small business should outsource so you can focus on what you do best.
Content marketing
Although some marketing branches should be kept in-house if for no other reason than to accelerate marketing output and have greater control over the branding, the things like content marketing are based on tireless busywork that is largely detached from overall branding strategies except on a purely technical level. Companies that are specialized for this type of marketing will be able to perform this work faster, more professionally and at a much lower price than you'd have to pay if you maintained this branch within the company.
Customer service
Moving something so integral for the future of your business so far from its heart may seem like a bad idea. Currently, customer service is largely transitioning into the digital realm where you need to maintain a coherent presence on a number of different channels, analyze the vast pools of data and develop AI chatbots that are becoming a well-established way of CRM communication. It seems reasonable then that a lot of businesses from the USA, Australia, New Zealand, and other developed countries are outsourcing this important department.
Bookkeeping and accounting
Bookkeeping and accounting is yet another activity that should be left to professionals with years of experience in the field. The consequences of bad bookkeeping are numerous and range from missed business opportunities to more severe examples like lost sales and legal and credit problems. If we take another short trip back Down Under, we will see that outsourcing this duty to professional chartered accountants from NZ is slowly becoming a preferred way of handling paperwork in that country, and this transition is definitely for the better.
Payroll
Although not as demanding as bookkeeping, payroll is still deeply rooted in numerous legal requirements and tax laws – meaning that even the slightest mistake due to inexperience or reduced concentration can bring various penalties upon your business. For instance, if we once again take the USA as an example, we will see that the local IRS levied more than $2 billion in fines from small businesses as a result of omissions, improper fillings, and other similar mistakes. So, in order to avoid these kinds of costly mistakes, leave payroll to experienced professionals.
Administrative tasks
Outsourcing the administrative tasks is not so much a matter of necessity as it is convenience. First, cloud-based and mobile services like, for instance, email parser are making the virtual assistants' lives much easier allowing them effortless cooperation with other business branches without the need for physical contact (e.g. information from emails can be automatically exported to CRM systems). Second, the assistants' ability to perform duties from the comfort of their homes allows you to cut the startup costs by renting a more economical office space.
Human resources
Modern HR services are far more complicated than the menial paperwork we know from the bygone decades that came before us. Today, HR experts are burdened with the development of the organization of management strategies, monitoring and improving employee satisfaction, creating functional work environments, empowering employees through carefully selected obligations and much, much more. Employing experienced HR experts and developing this branch in-house can put too much pressure on startups' budgets.
Outsource your weaknesses
Finally, even though some activity is closely related to your field of operation, if you are still not experienced enough or hadn't had time to develop the proper infrastructure, outsource it as well. For instance, if you are starting a web development business, but you're still struggling with design and illustrations, you can outsource these tasks to freelancers although they are considered a core of your company. Further down the road, you can consider offering the same freelancers full-time employment.
We hope these few entries will help you make your startup more sustainable by outsourcing the baggage. These days, being proficient is not enough to hammer the competition. Your startup also needs to be efficient.