Written by

Tess Sanders Lazarus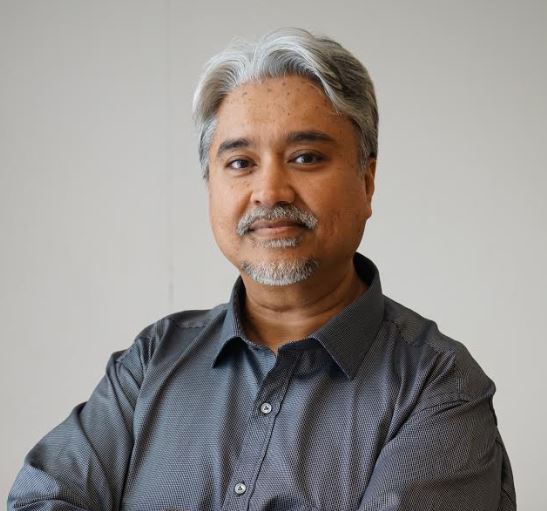 Zebpay will launch in Australia in May 2019 offering the market access to one of the world's leading 'incident-free' cryptocurrency exchanges.  Zebpay will cater to experienced crypto enthusiasts as well as crypto newcomers, searching for an intuitive, easy to use platform.
In 2017, the total value of digital currency trading in Australia was around AU $5.9 billion.   Many experts state the value of the market is growing by at least 20 percent per year on average, with the exception of 2017.   Interestingly, according to Accenture, men make up around 80 percent of traders.   Clearly the crypto market represents a significant opportunity for crypto infrastructure investment and this is one of the key reasons why Zebpay, the world's largest crypto-exchange has chosen to spearhead its global expansion into Australia as part of its worldwide market growth strategy.
Zebpay is one of the fastest growing and most popular cryptocurrency exchanges in the world offering access to the most used cryptocurrency Australia.  Headquartered in Singapore, the business has achieved extraordinary growth and success since launching as Zebpay in 2014, boasting over three million users and two billion in fiat transactions.   Capturing over 60 percent of the market in India, Zebpay has now expanded its focus, opting to grow its market share worldwide. 
"Zebpay is firmly committed to advancing the crypto sector and offering a safe, fast, reliable and user friendly exchange platform with the vision of making cryptocurrency more accessible to all.   Since launching, Zebpay has served the market on a mass scale and is drawing on this capability and experience to expand to over 130 countries globally including Australia," Zebpay CEO Ajeet Khurana, said today.
"We are delighted to be launching in Australia this month and we look forward to working with the Australian market.    We are setting up a local presence in Australia and are focused on not only providing an excellent platform, but also delivering comprehensive education and support and driving industry leadership in the crypto sector.
"Less than one percent of people globally have participated in cryptocurrency and yet it is now recognised as the third investment sector, in addition to property and shares.
"We aim to shift the one percent upwards.   Digital currency is the way of the future.  You can buy products over the counter in Japan using Bitcoin.  The key to greater take up is access to safe, easy to use purchase and selling facilities and Zebpay is the ideal solution.
"With Zebpay, we are offering Australians the ability to buy and sell crypto quickly and safely with ease using our simple, intuitive and user friendly platform.
"A lot of people are interested in cryptocurrency and they would like to get involved but they are not sure how to do it. 
"Zebpay is making cryptocurrency available to everyone. 
"We are very proud of our Zebpay product.   It is highly regarded for its exceptional security protocols and is the result of relentless work by our teams to challenge the status quo when it comes to digital assets security.  In addition to this, Zebpay has the proud distinction of being an 'incident-free' exchange.  Exceedingly high levels of security and legal compliance is a given with Zebpay."
With an office at Stone & Chalk in Melbourne, a major Fintech hub, Zebpay's expansion is being headed by one of the industry's leading startup and growth masterminds, Sandeep Khurana (not related to Ajeet Khurana).  Sandeep is a board member of Zebpay Australia and is working with the leadership team to oversee the brand's growth in Australia.   He has led the launch of various fintech startups and enterprise incubators in the Asia Pacific region over the last 18 years and will help fulfil the potential of the paradigm shift that Zebpay offers to the crypto-community.
Zebpay has already demonstrated its innovative edge by becoming one of the first bitcoin exchanges in the world to offer batched transactions and was the first global exchange to support Lightning Network withdrawals.
The product features available to users in Australia include:
-        Instant buy and sell of cryptos across five trading pairs,
-        Bitcoin Lightning Network withdrawals,
-        Multiple payment integrations available, allowing consumers to make bank transfers and wallets to bring fiat to their Zebpay account,
-        No fees for Fiat deposit and withdrawal until 31 August 2019; and
-        A welcome offer:  AU $30 bonus on crypto purchases worth AU $100 or more
"Our deep-rooted commitment to advancing the crypto-community, for everyone, is evident in all aspects of Zebpay's business," Ajeet added.
"We believe inclusion and accessibility is the best form of expansion.  The range of features available will ensure that all Australians will be able to buy and sell cryptocurrencies, as well as understand them.
"We have a vision of sharing the benefits of crypto which are currently being enjoyed by a few, to an outcome where they are being enjoyed by the many.   We want all Australians to know that we are the 'go to' place to buy and sell crypto with ease because we are safe, forward thinking, reliable, trustworthy and highly capable."