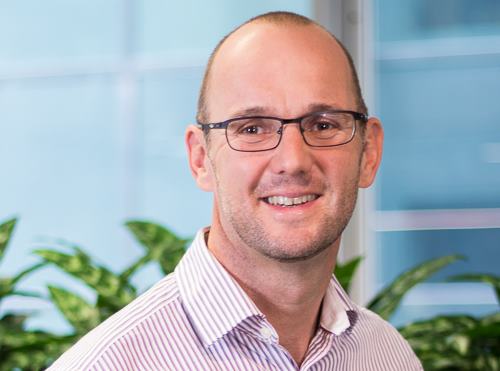 Start talking about workplace wellbeing and you will soon find yourself lost in a tangle of definitions about what it means. Social, emotional, physical, financial, spiritual - where does it start and where does it end and how much can a workplace influence wellbeing anyway?
Recently James Kemp, CEO and Founder of Amicus, joined in on a discussion regarding how to attract and retain great talent to your workplace on a podcast by CollabZone Radio. Powered by ANZ, Collab Zone is an online community for small business owners to better connect with each other.
Awarded Employer of Choice in 2017 and No.6 Great Places to work in Australia. Amicus is a small business specialising in work space strategy, design and office fitouts.
CEO James Kemp believes wellbeing plays such a big role in promoting a productive work culture, which in turn will attract and retain great talent for your business. Below are his thoughts on wellbeing.
Staff wellbeing is a high priority for many leadership teams, for a range of reasons: 

*  For its intrinsic value, as a first principle

*  Because wellbeing is strongly associated with high performance

*  Looking after the team is a great way of keeping a great team and attracting new members


The "go to" strategy for many organisations is an incentivised employee wellbeing programs. What does that data tell us about these?  

The early results from the Illinois Workplace Wellness Study - a large scale, randomised, controlled trial which is evaluating the effectiveness of a workplace wellness program - suggest that incentivised programs don't necessarily motivate individuals to behave in a more healthy way.  

A strategy that relies entirely on employee participation in activities misses an important point: what wellbeing means to one person can be quite different for someone else.  I may value discounted gym membership to boost my physical activity whereas my co-worker was never going to the gym anyway, and gets more out of meditation instruction or free fruit.

The Amicus 'Touchline' method can bring a level sophistication to a wellbeing strategy, that takes account of differences without getting lost in complexity.  

The first step of the method gives you a chance to turn wellbeing into a contextually relevant, and actionable, 'moment' of experience.  
That moment might be worded something like this: an employee enters your workspace energised and ready to do their best work.

The second step of the method maps out the differences between people. In our toolkit we create a writing space where a team can share insights about how feeling 'energised' is experienced from differing perspectives.

Our third step involves scanning the environment for a range of factors that play a promoting or inhibiting role for the experience we defined and the perspectives that we mapped.  

And here's the payoff: genuine impact through a range of strategies anchored to insight over what makes a difference in the real staff experience as it is lived.  

And yes, that might include somewhere a bowl of fruit, or a gym membership!

A team can put together a multimodal plan pretty quickly in what we call a 'sprint' - the rapid actioning of multiple elements around a clearly defined outcome. For wellbeing it could be: access to natural light, more ergonomic furniture, provision of quiet spaces for retreat or focus, a flexible work policy and, yes, a program with opportunities to exercise.  

The challenge is to unravel the elements as they apply to your people, in your organisation.
To listen to James Kemp talk all things talent and workplace culture make sure to visit Collab Zone Radio.